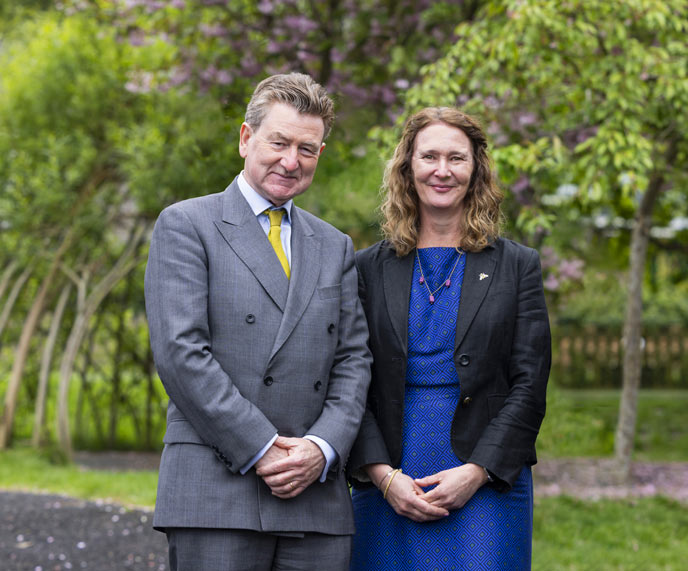 Welcome
DUCKS Kindergarten and Infants' School caters for children aged 6 months to 7 years and is situated in its own extensive grounds in Dulwich. DUCKS was opened in 1992 and forms part of Dulwich College. It retains its own identity but benefits from the support and outstanding facilities that Dulwich College offers.
Our principal aims are to provide for each child:
A secure foundation for future learning and development
An appropriate academic challenge for each child
Opportunities to explore a wealth of learning environments both indoors and outdoors, encouraging confidence
A happy environment supported by dedicated and devoted staff
We invite you to come and see the happy and stimulating environment at DUCKS for yourself and we look forward to meeting you.
Dr Joe Spence
Master, Dulwich College
Mrs Jo Parker
Acting Head of DUCKS
Miss Sally Donaldson
Head of the Kindergarten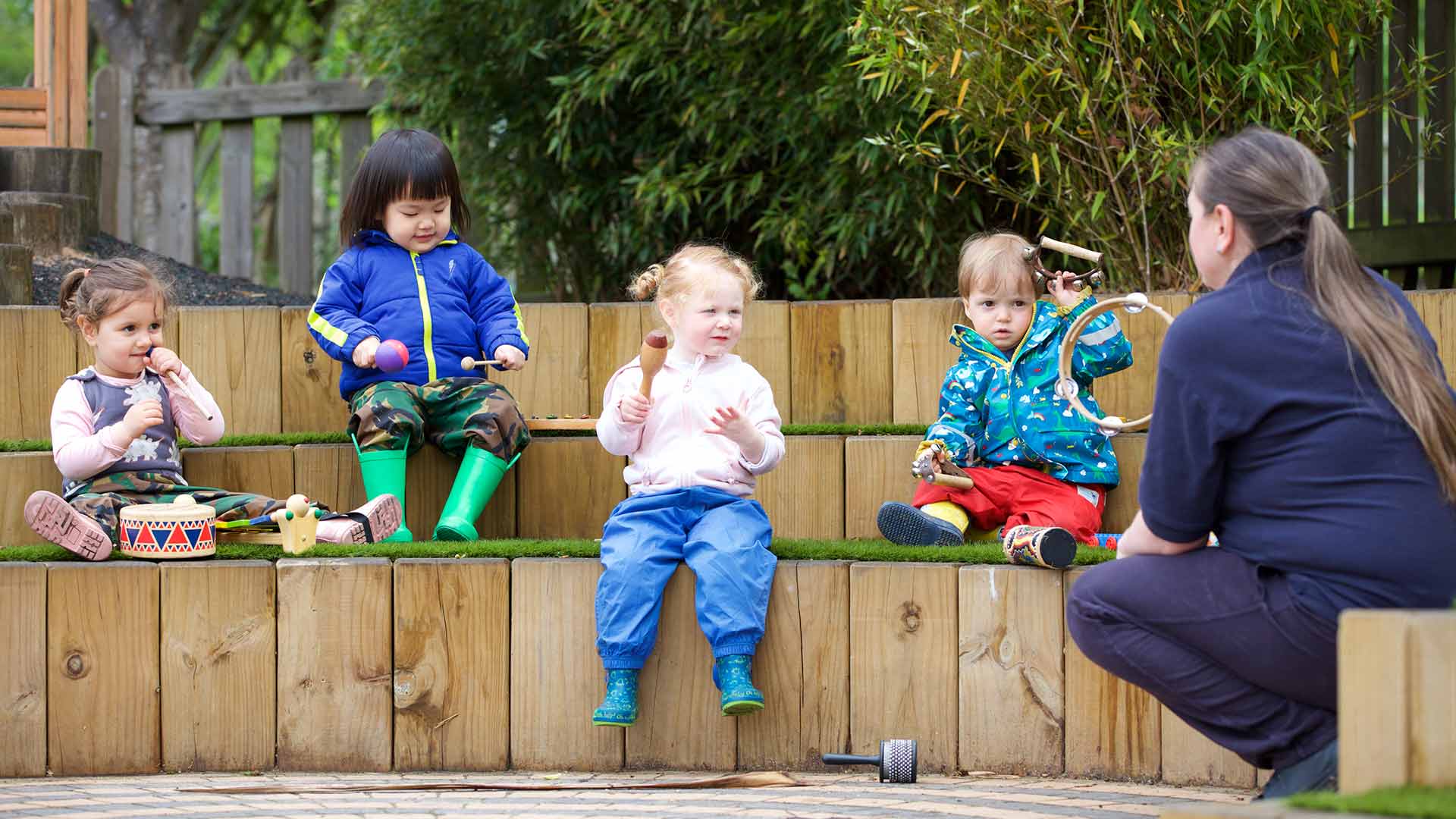 The Kindergarten
Ages 6 months to 3 years
The Kindergarten provides a safe and secure introduction to school life and children are gently welcomed into our nurturing environment through staged settling-in sessions.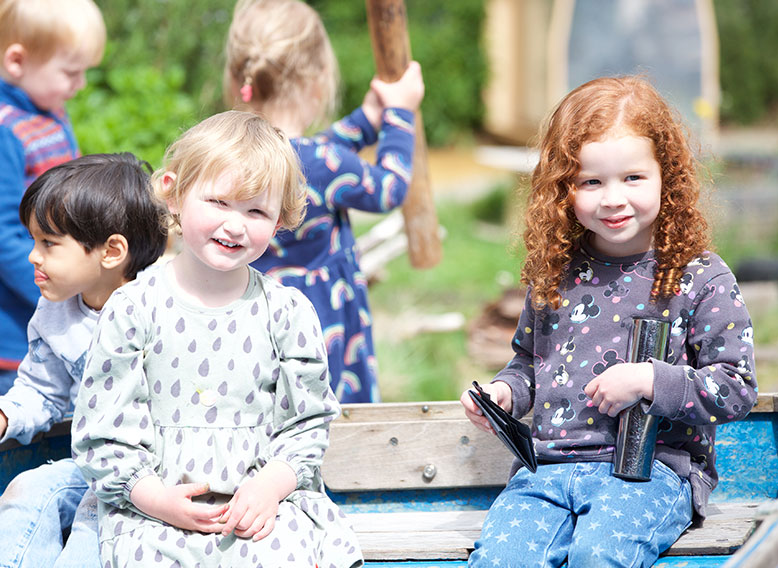 The Kindergarten
We aim to ensure parents and carers are fully involved in Kindergarten life for the benefit of their child and to establish a strong home-school partnership. The curriculum flows through our Baby, Toddler and Duckling rooms where staff support children's development with a wide range of experiences and learning opportunities. Our activities are carefully planned to keep the curriculum alive and to foster the children's curiosity about the world around them. We observe each child's interests and skills and our philosophy is based on learning through play.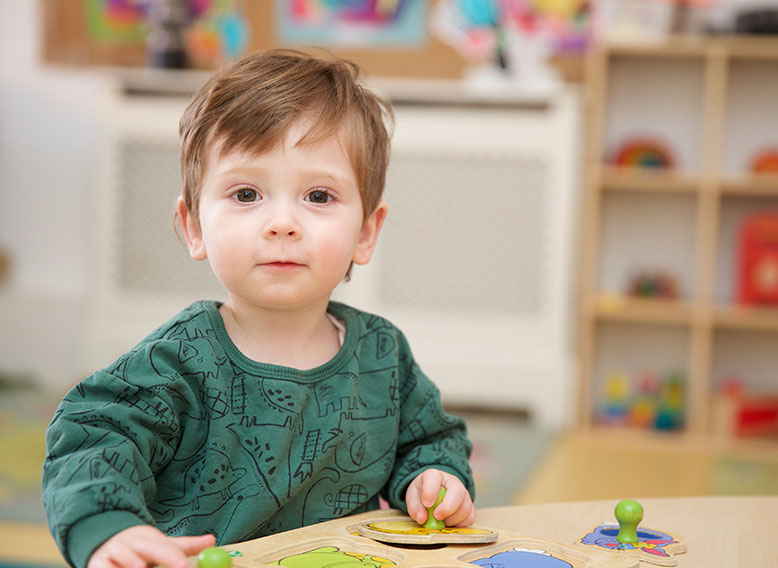 Baby Room
Ages 6 months to 18 months
Our very youngest children start their journey through DUCKS in the Baby Room. There are two key people who have special responsibility for six babies, building a strong relationship and understanding of the children in their care. We tailor our routines to be flexible around individual needs and offer a wide range of activities throughout the day to encourage each child's all round development. Children enjoy painting and sensory activities, investigative play, singing and story telling sessions. They also participate in supervised outdoor play in the garden and orchard. Each child's key member of staff will offer care and reassurance and is of course available to speak to parents on a daily basis.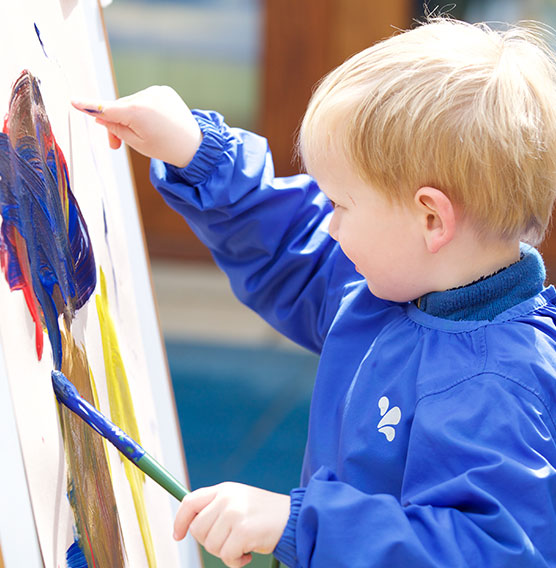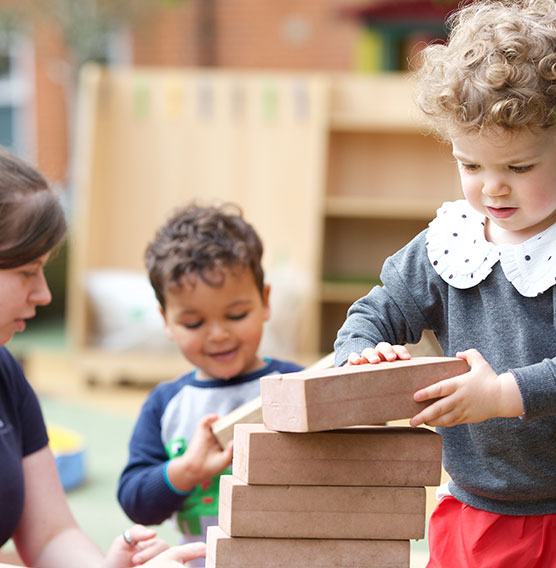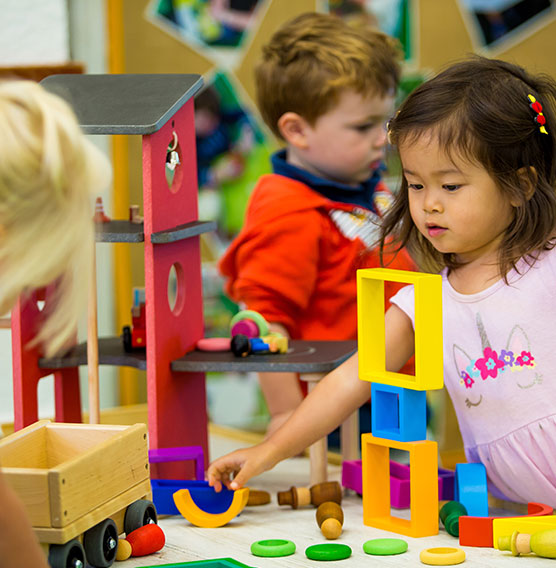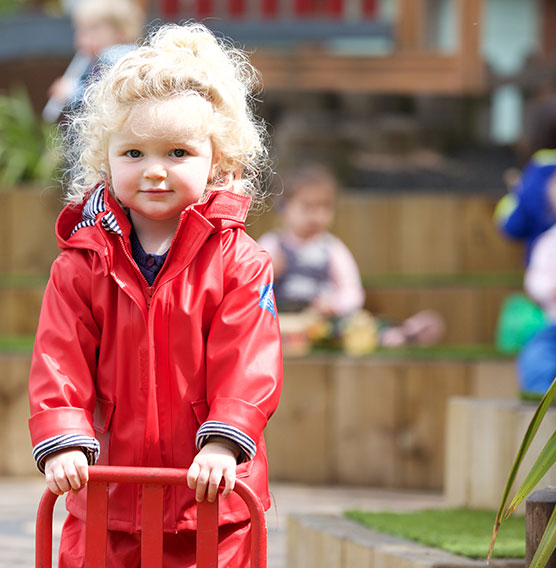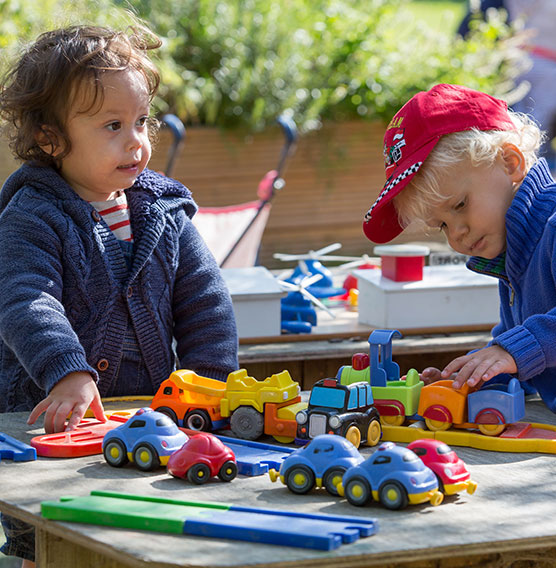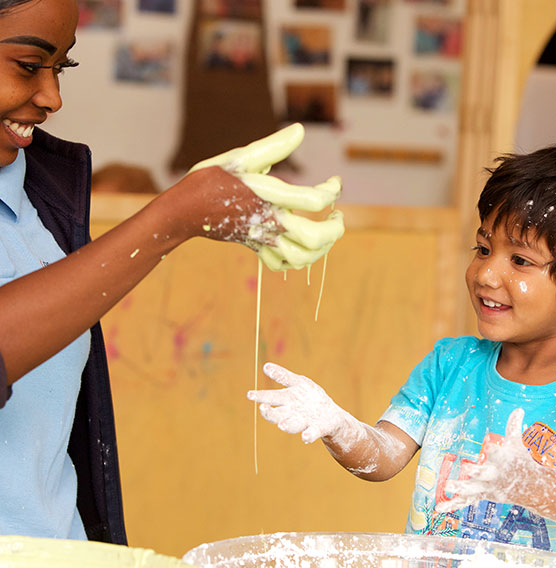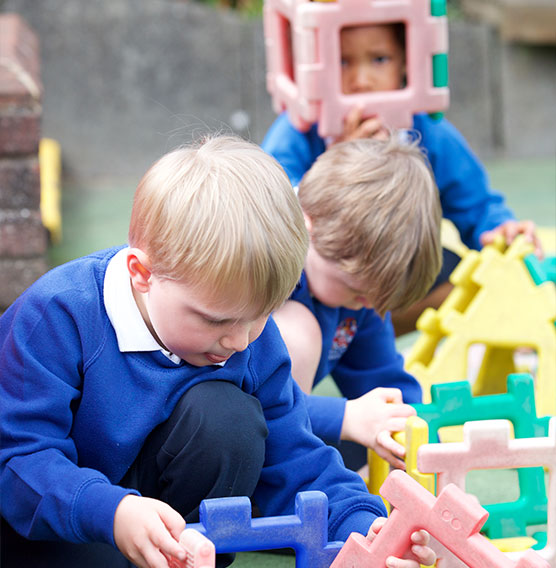 Toddler Room
Ages 18 months to 2 years
In the Toddler Room, the variety of activities and experiences broadens as the children are offered greater opportunities for becoming engaged and involved both inside and out. Their activities include discovery play, singing and stories in small and large groups, creative art opportunities and sensory play.
Throughout the day, routines create a sense of structure with regular mealtimes and after lunch naps in the Sleep Room. This provides the children with a safe and secure base from which they can take full advantage of their environment and all it offers. Each child's key person plays an integral part in guiding and supporting them throughout their time in the Toddler Room.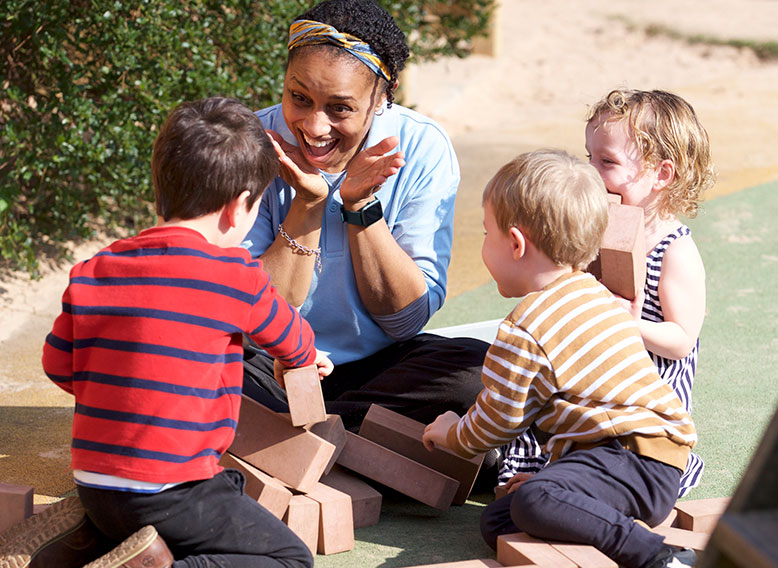 Duckling Room
Ages 2 to 3 years
Children celebrate their third birthday during their year in the Duckling Room. Here they are given a wide range of opportunities to practise, expand and develop their pre-school skills through planned and spontaneous play. Each child's progress is individually assessed through observation to ensure activities are appropriate and stimulating. Opportunities are provided throughout the day for children to explore and play with a wide range of materials to help with the development of fine motor skills. We also encourage creativity and critical thinking skills through a variety of child-initiated activities.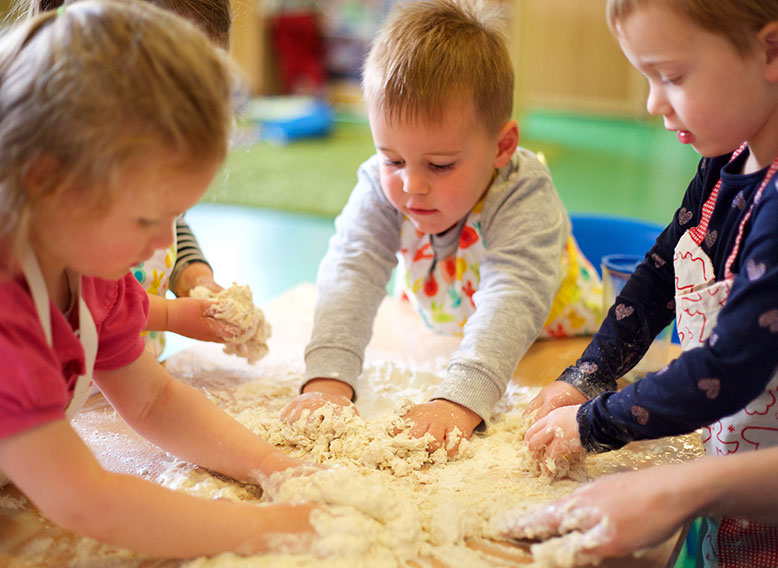 Duckling Room
Ages 2 to 3 years
Learning opportunities in the Duckling Room encourage the development of key personal, social and emotional skills including independence, confidence, self motivation, concentration and sharing. Staff engage with the children in both focused and free play activities, providing them with the support and stimulation to ensure they become interested learners, competent communicators and creative thinkers. By the end of their time in the Duckling Room, our aim is that children are confident in their social and learning skills and ready to embark on the next stage of their journey through DUCKS.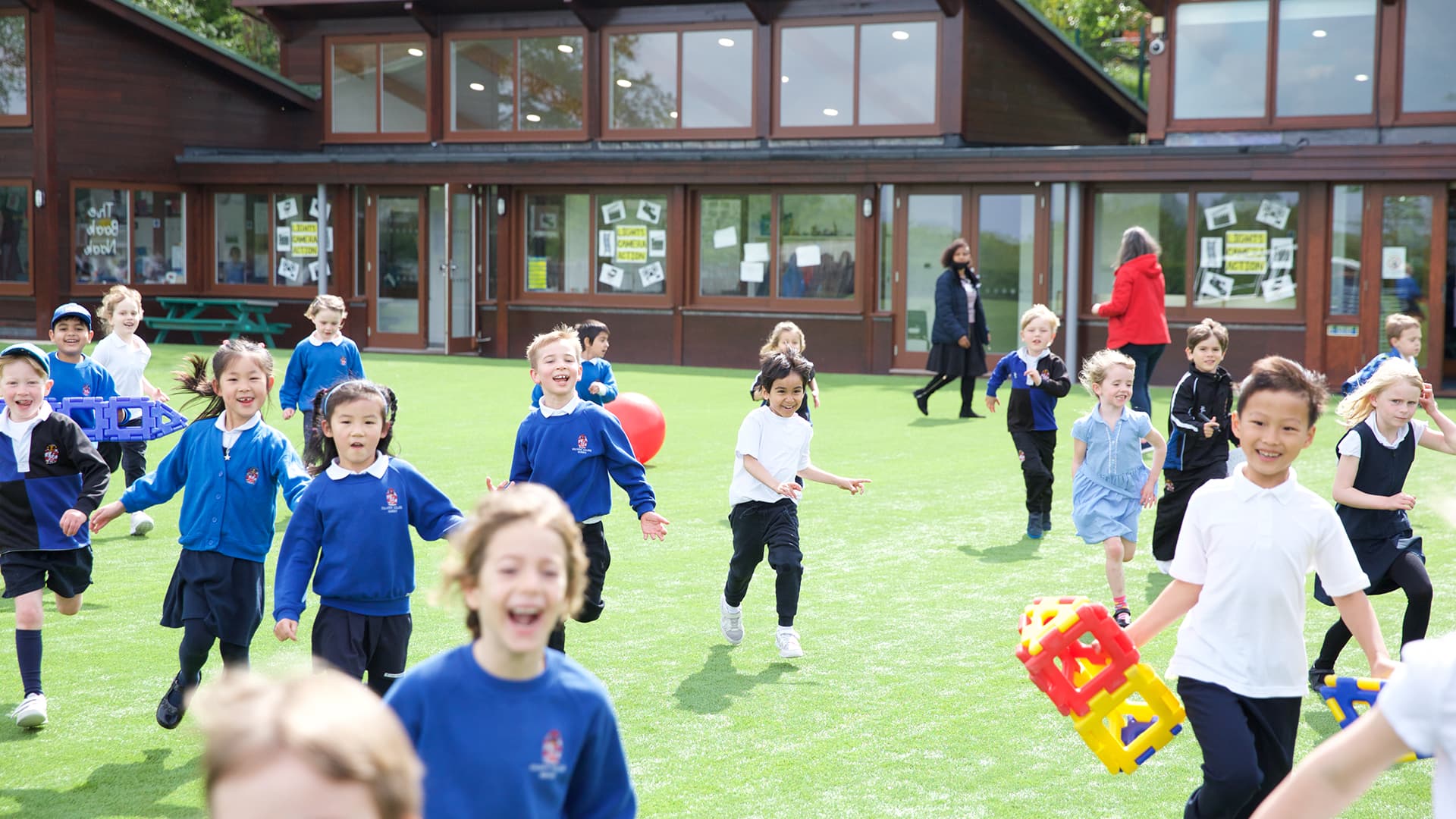 Infants' School
Ages 3 to 7 years
The Infants' School welcomes approximately 30 children each year from the Kindergarten, with a few new children also joining DUCKS at this stage.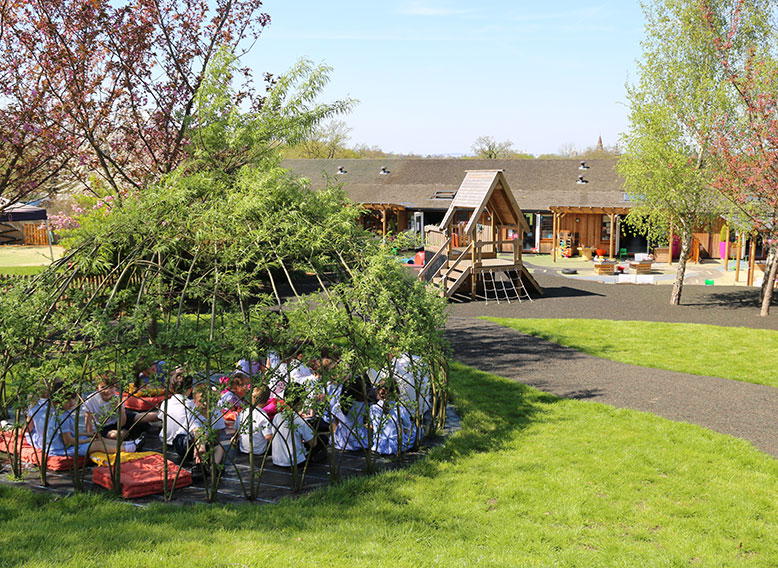 Infants' School
The school offers a secure, happy and stimulating environment and continues to encourage a positive home-school partnership. There are four year groups in the Infants' School: Pre-Reception, Reception, Year One and Year Two. Each year group builds on previous learning and targets and challenges are set which link the curriculum and a child's individual needs. This four-year programme enables each child to develop their confidence, interest and joy in their learning using a range of skills, knowledge and with an increasing social awareness for many different situations.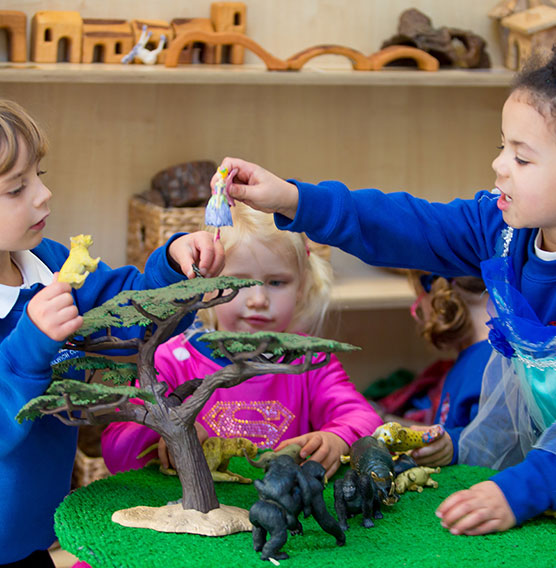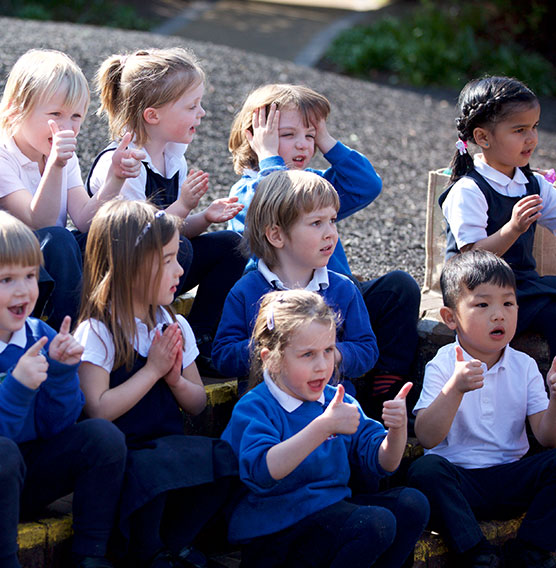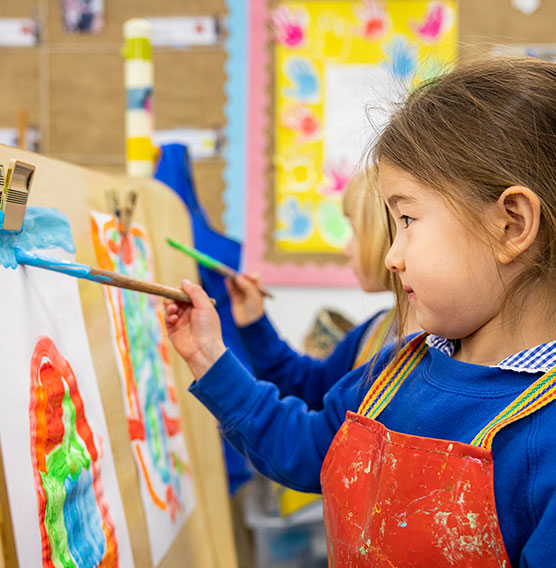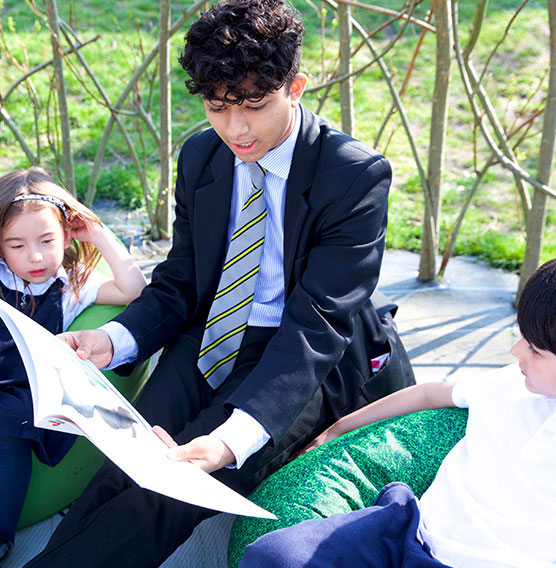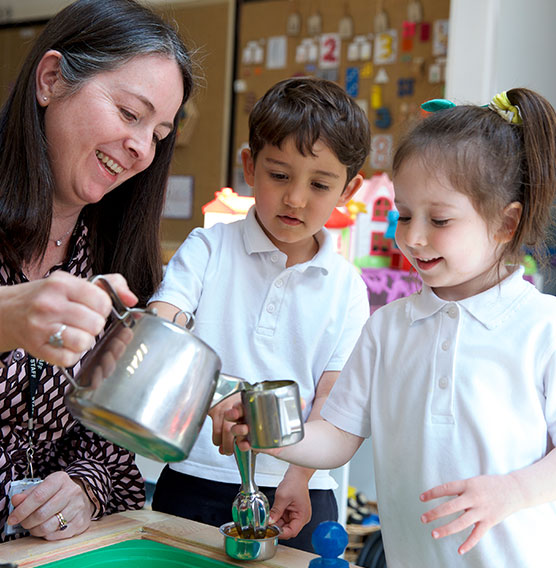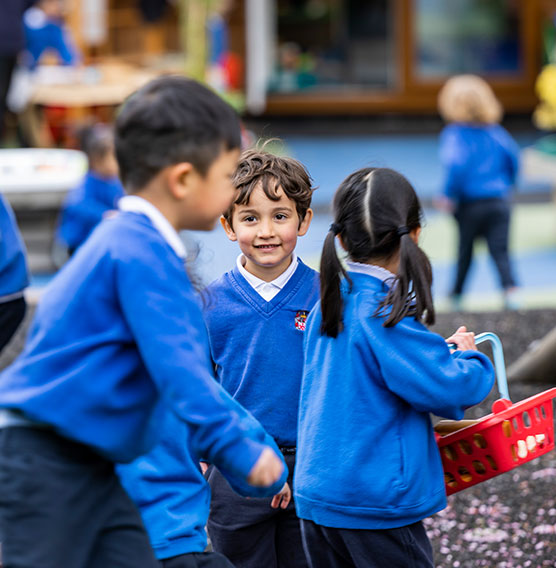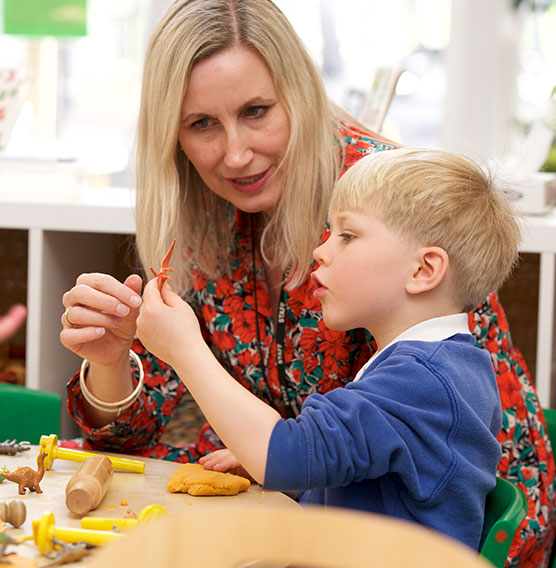 Pre Reception
Heron and Moorhen Classes
Ages 3 to 4 years
Pre-Reception classes provide a structured and stimulating environment with many opportunities for the children to continue with their learning experiences both inside and outside the classroom.
The purpose-built rooms have easy access to their own Early Years playground along with the Forest School and gardening areas. The curriculum is developed through activities, games and role play where the children are actively involved in talking about their experiences, sharing their ideas, learning both co-operatively and independently and celebrating their achievements with their friends and teachers.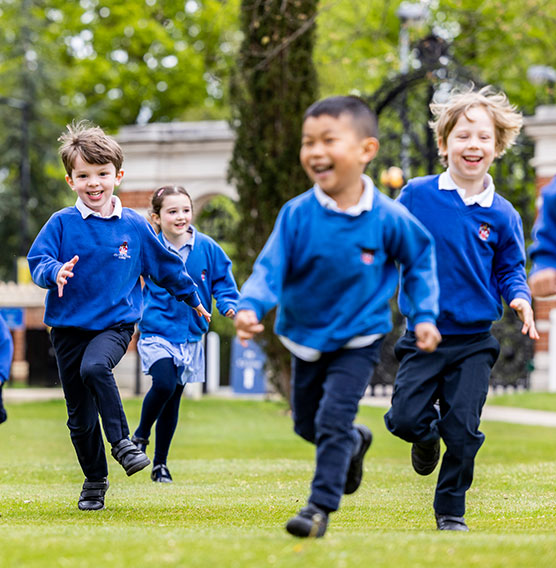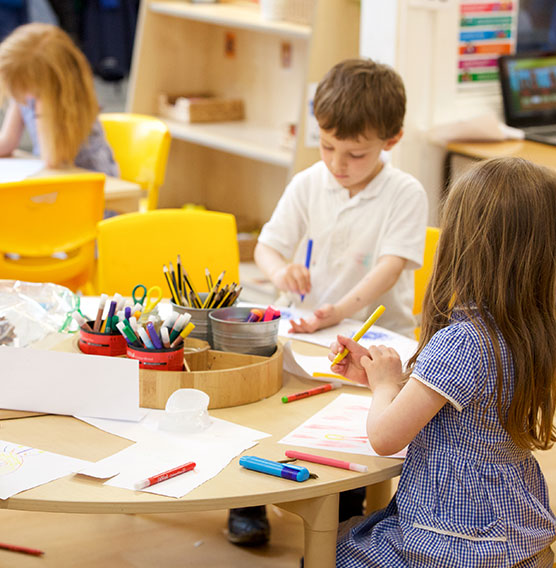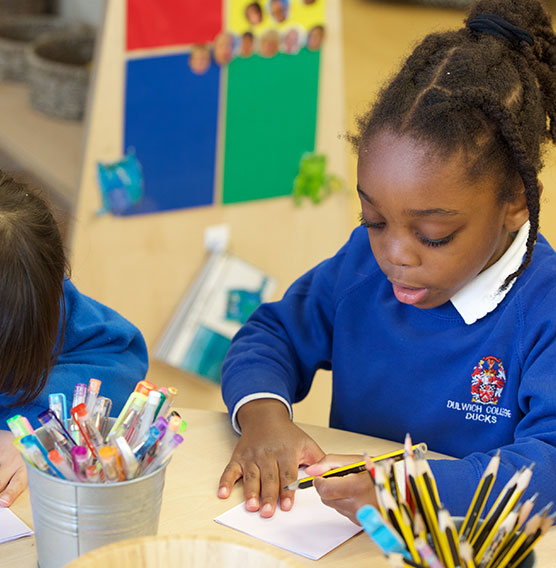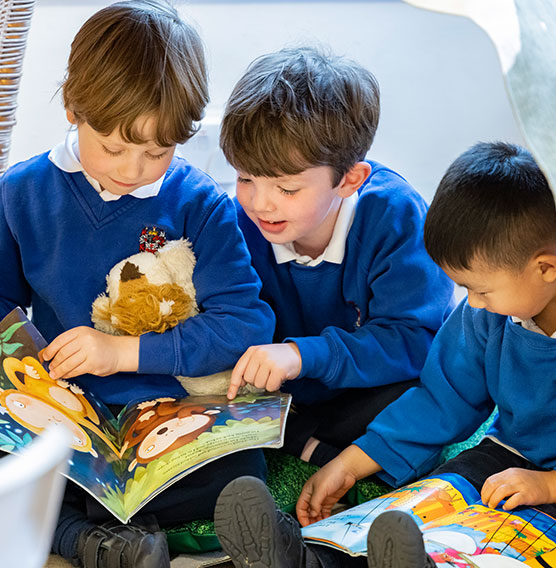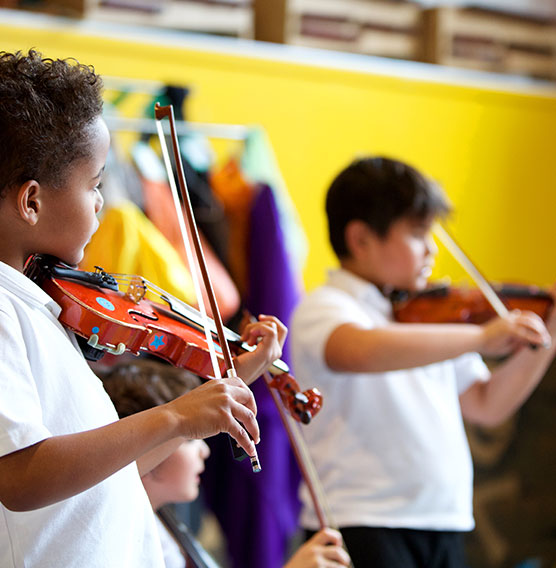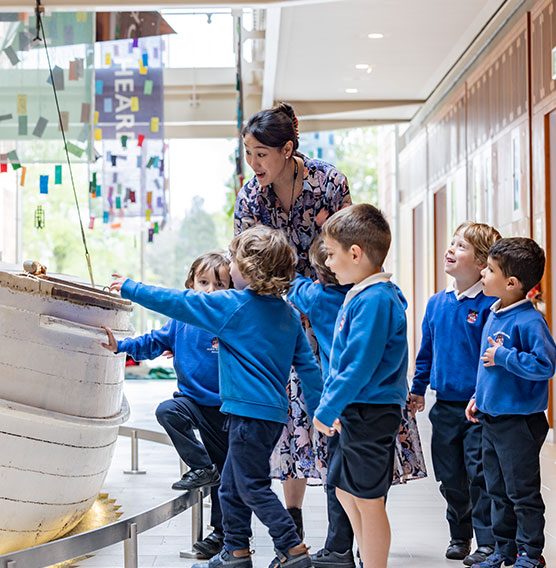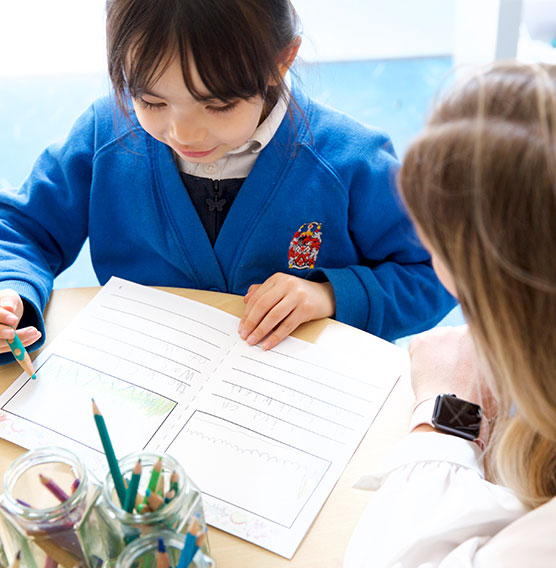 Reception
Swan, Lapwing and Puffin Classes
Ages 4 to 5 years
In their second year in the Infants' School the children in the Reception classes build on their academic, social, emotional and physical development. This is where their confidence and independence are developed further as tasks are devised to challenge and inspire learning in a cooperative, caring and positive environment.
The Early Years curriculum continues to be based on active learning and is enriched through trips within the local and wider environments and exciting visits from authors, the police or fire service. Children are encouraged to take more responsibility for their own choices in a variety of situations. They continue to have easy access to the extensive outdoor learning environment and take part in specialist subject areas of the curriculum such as PE, Music and French.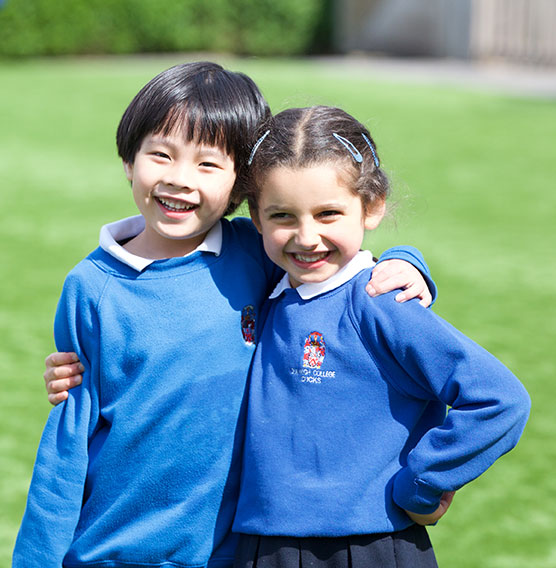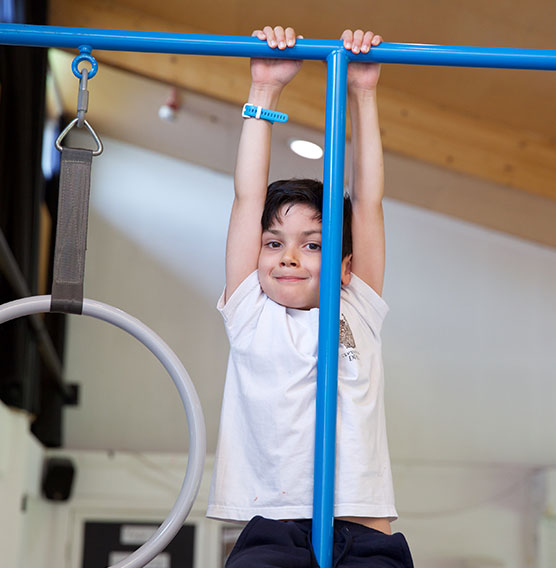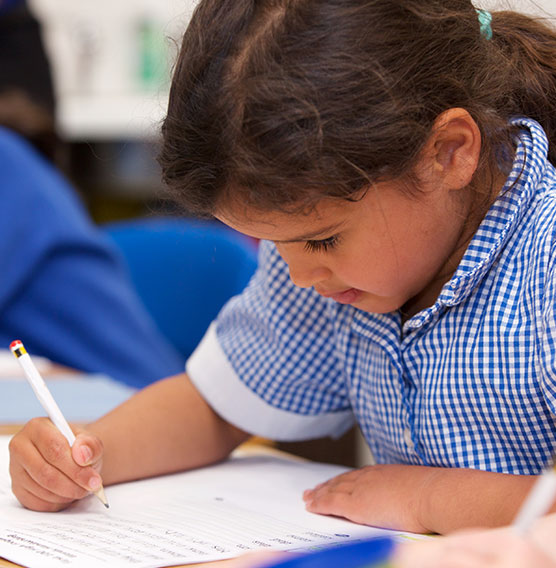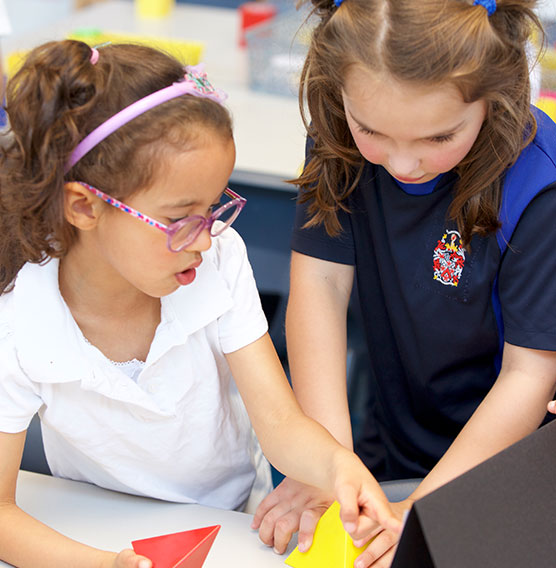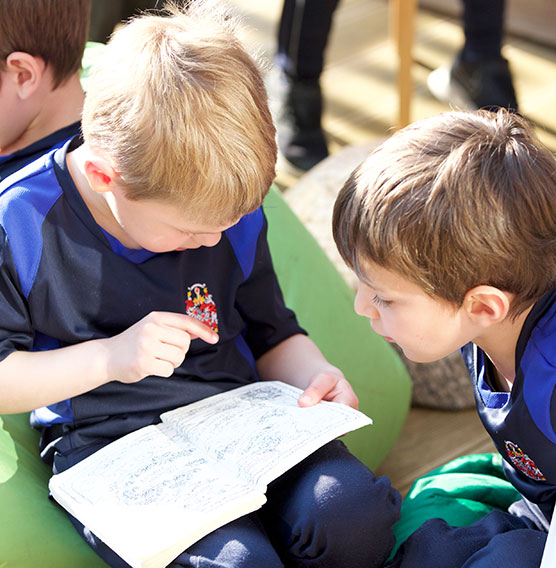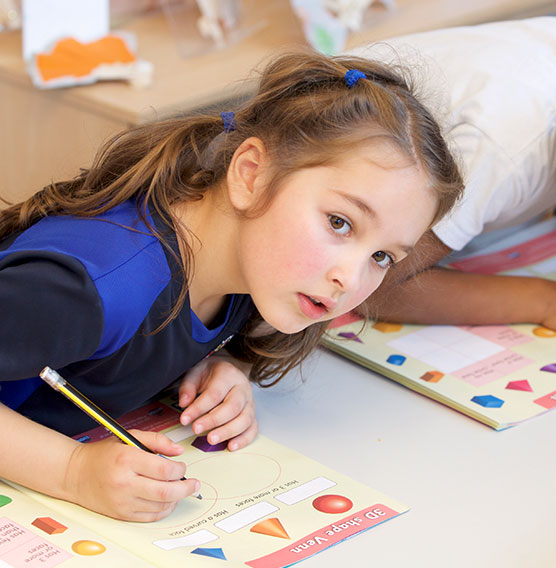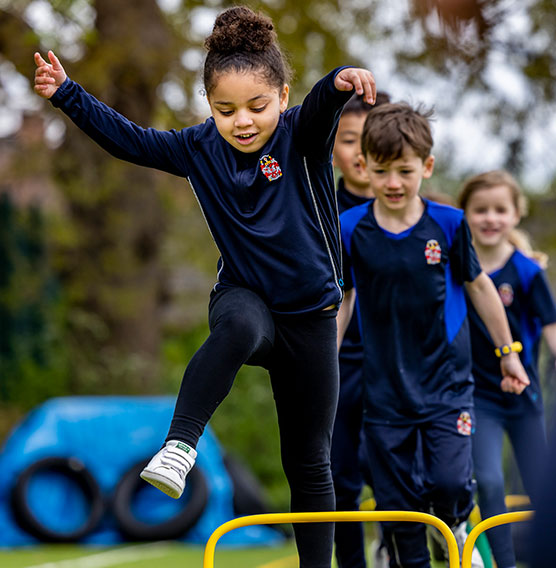 Year 1
Teal, Kingfisher and Sandpiper Classes
Ages 5 to 6 years
Children in Year 1 experience discrete subject teaching along with cross-curricular links to topic work. They have their own dedicated playground with an all weather surface and a wide selection of playground activities. The mixed ability classes are vibrant and busy with a strong emphasis on realistic challenges in a positive environment. The children are encouraged to "be proud of their best work" and to feel proud of their achievements with others at home and school.
The teaching ranges from whole classes to small groups and individual activities, with a strong focus on developing good skills for future learning. The children have many opportunities to continue to develop their performance skills through assemblies presented to parents, sporting activities and special events, along with a musical performance in the school hall.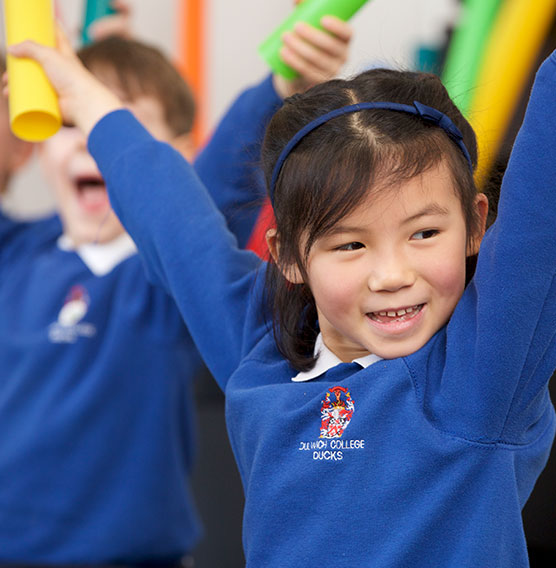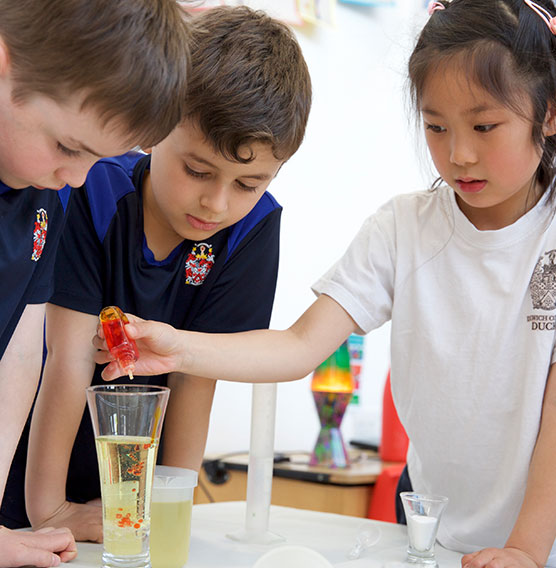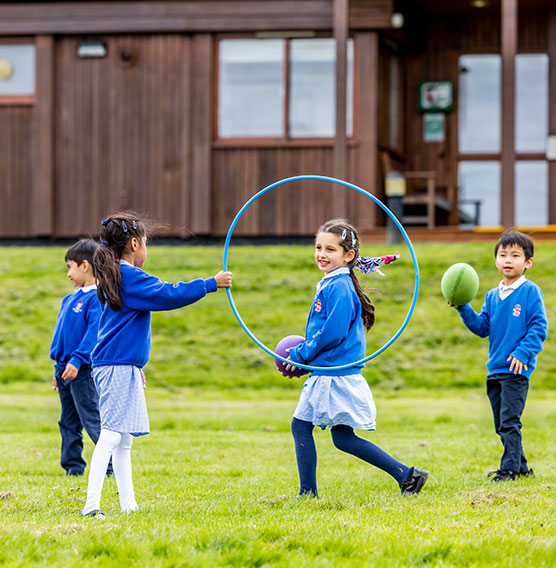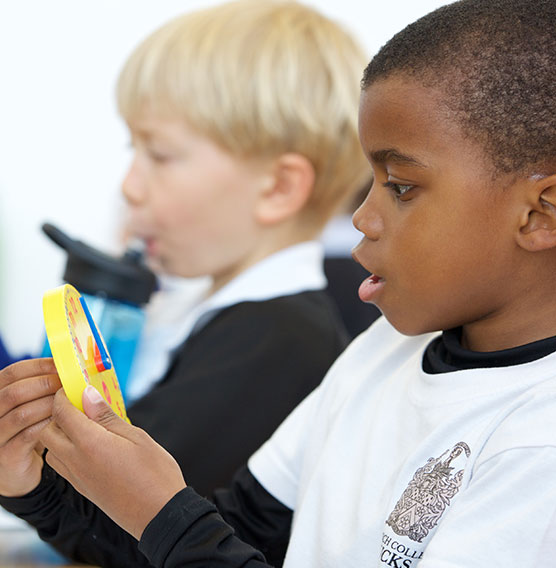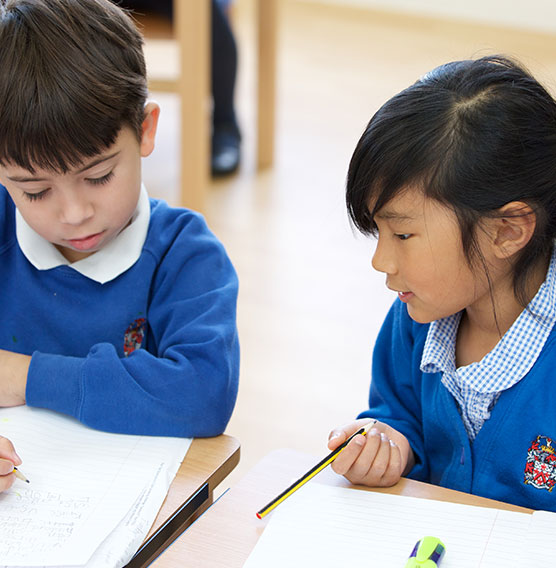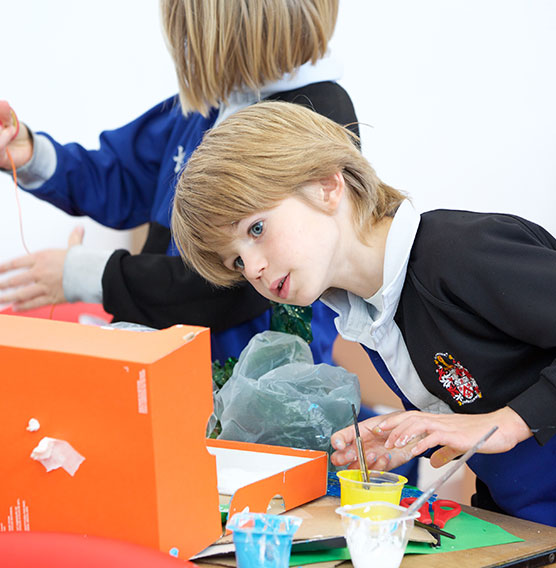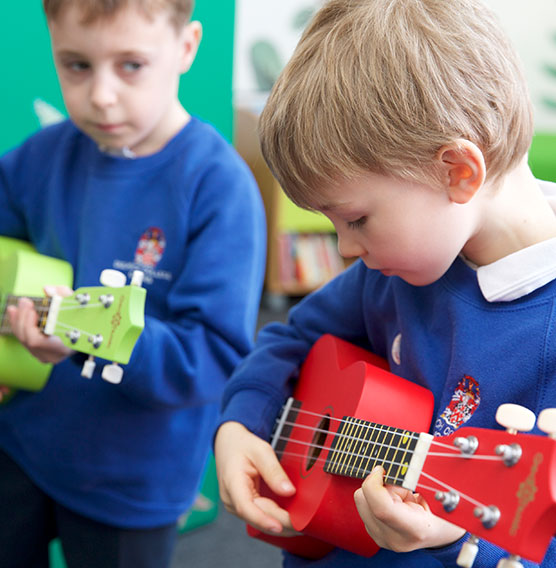 Year 2
Avocet, Curlew and Mandarin Classes
Ages 6 to 7 years
Year 2 is the final year for children at DUCKS. Through positive reinforcement of increasing independence, children learn to enjoy the higher level of responsibility that they experience in Year Two. They take the lead in many school events and support the younger children in their work and play. The children have opportunities to perform competitively in Sport, Music, Art and Drama during their four-year programme of study at DUCKS.
At the end of Year Two children move on to their next school. The Head of DUCKS and the class teacher will liaise with parents on the choice of schools. Most children will undergo an entry assessment to their chosen school, and the aim at DUCKS is to provide preparation, guidance and assistance to ensure each child moves on to the school that is most suitable for them.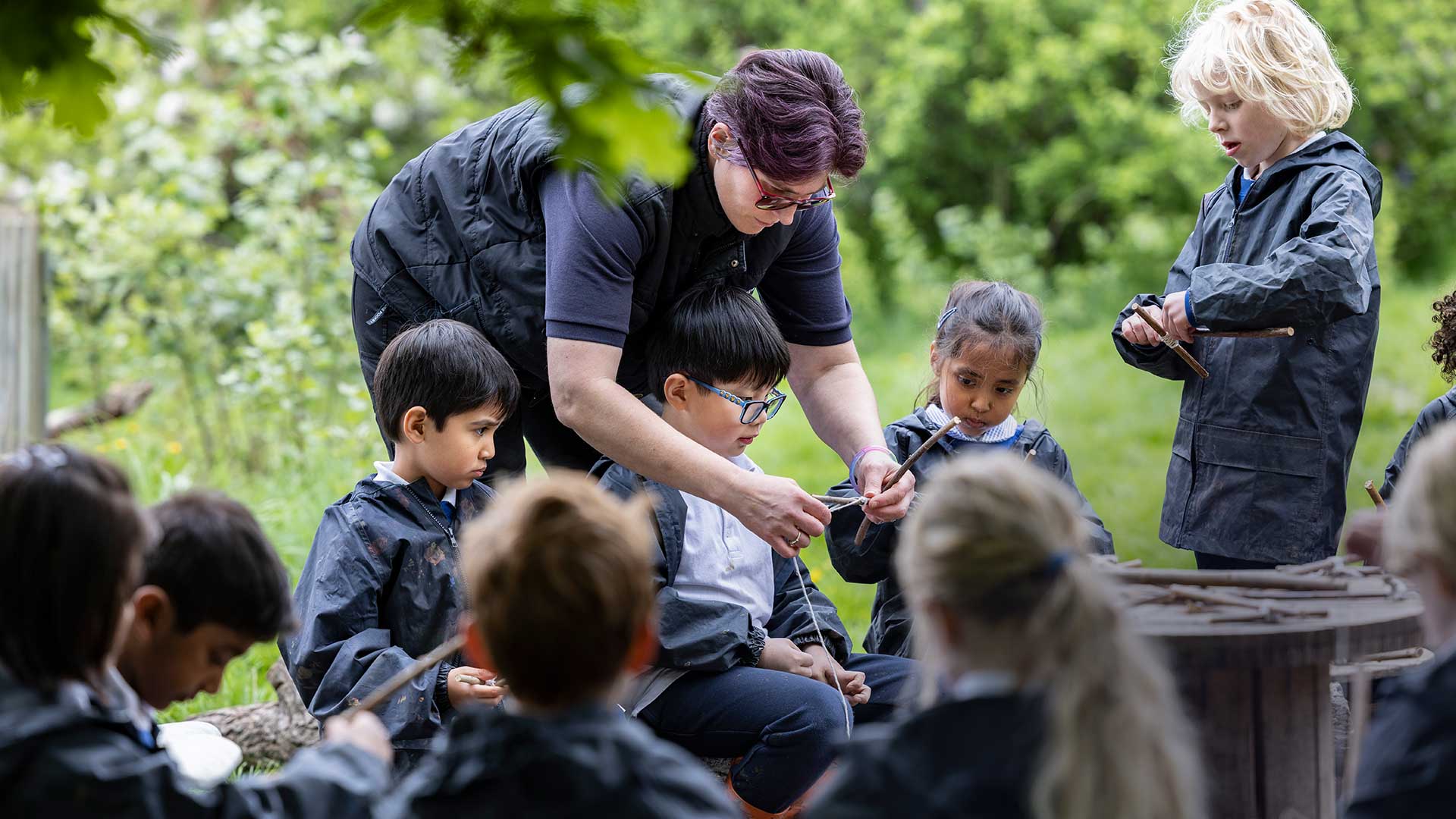 Specialist Teaching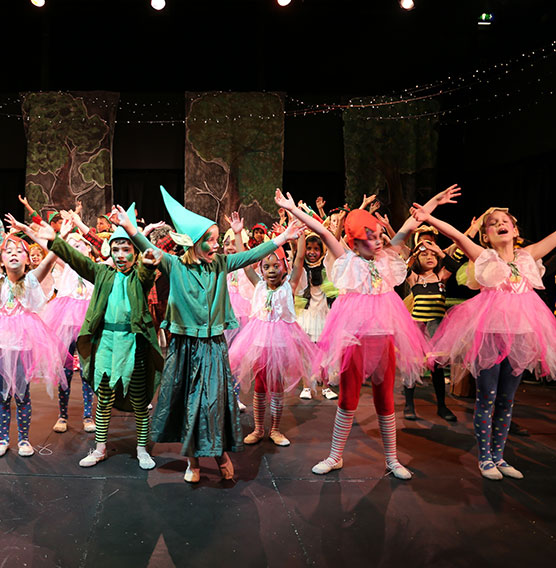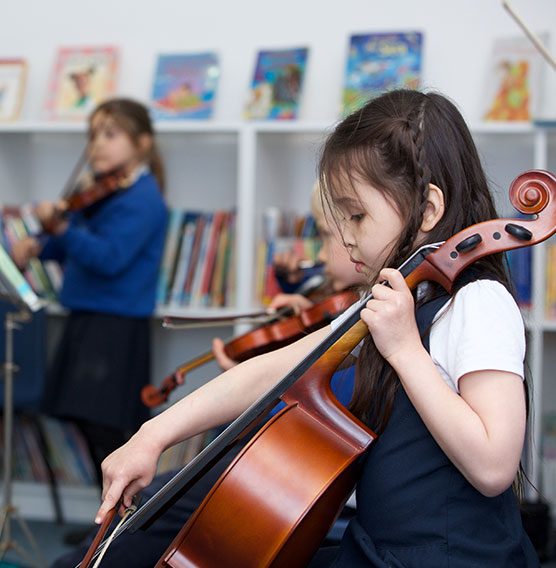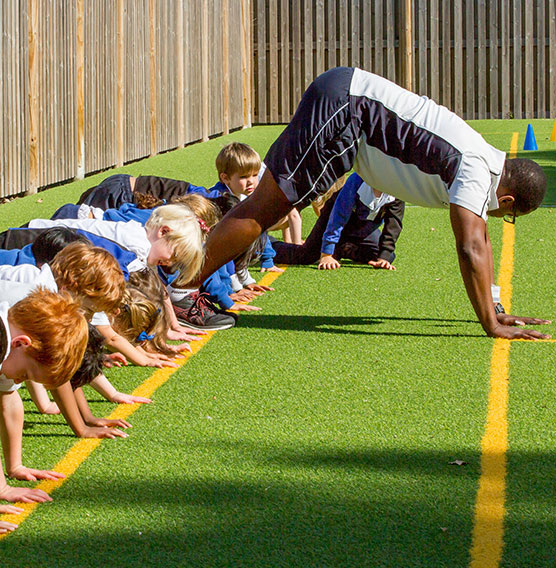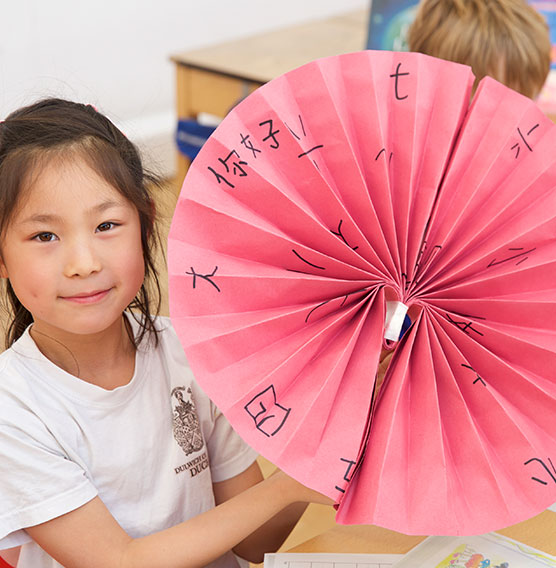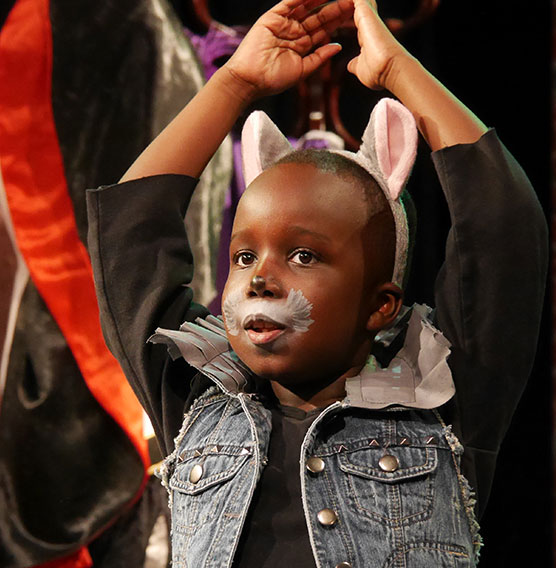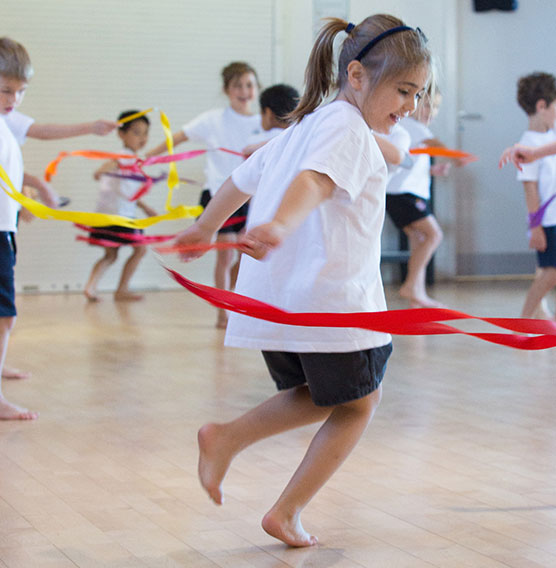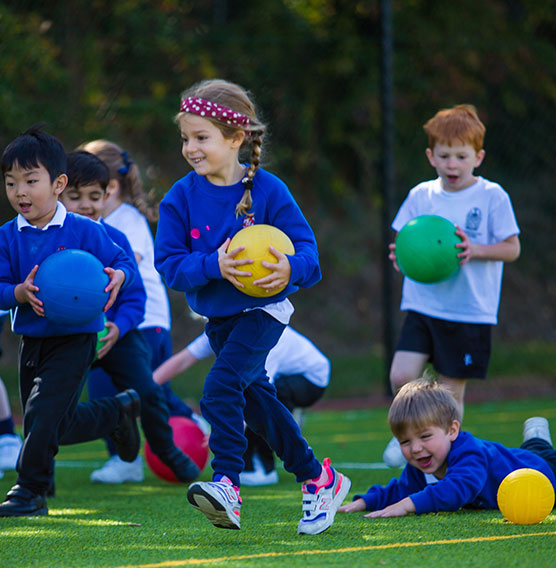 Specialist Teaching
DUCKS is proud of its specialist staff, their expertise and the quality of teaching provided for all children. Our dedicated Music, Physical Education, French, Forest School and Learning Support staff teach across the age groups. They work closely with the class teachers to ensure as many cross-curricular links as possible are established.
The children experience many special events and have opportunities to excel in a range of activities. The specialist staff are integral to DUCKS and work closely with the class teachers to ensure continuity of teaching and the sharing of information.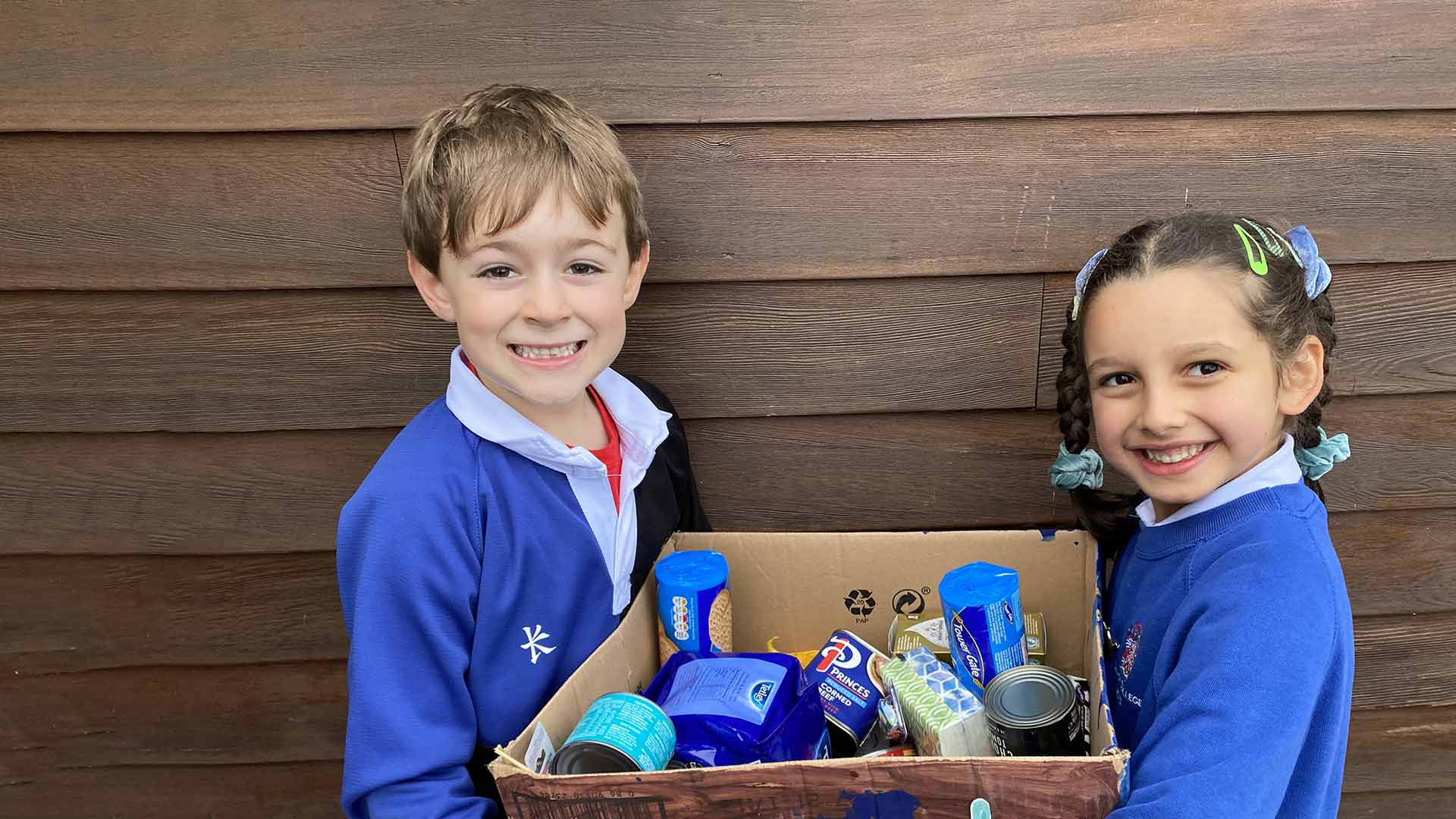 Home School Partnership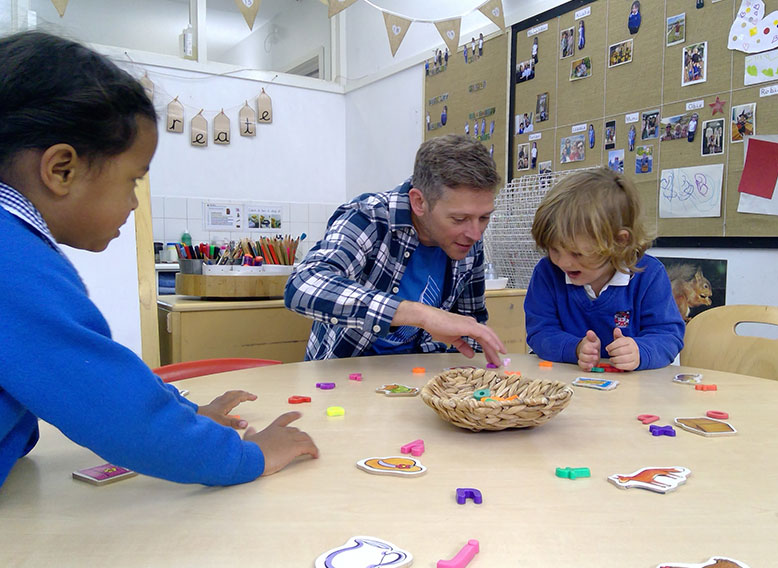 Home School Partnership
Throughout a child's time at DUCKS we aim to work in partnership with parents to ensure continuity of care and careful management of each stage of a child's development. Open and friendly communication is encouraged from the earliest years: informally, teachers and Kindergarten staff are always available to talk to, whilst formal feedback on progress takes place through written reports and parents' evenings. We aim to nurture each child as an individual so that they achieve their potential and leave DUCKS confident in their ability to progress and flourish at their next school.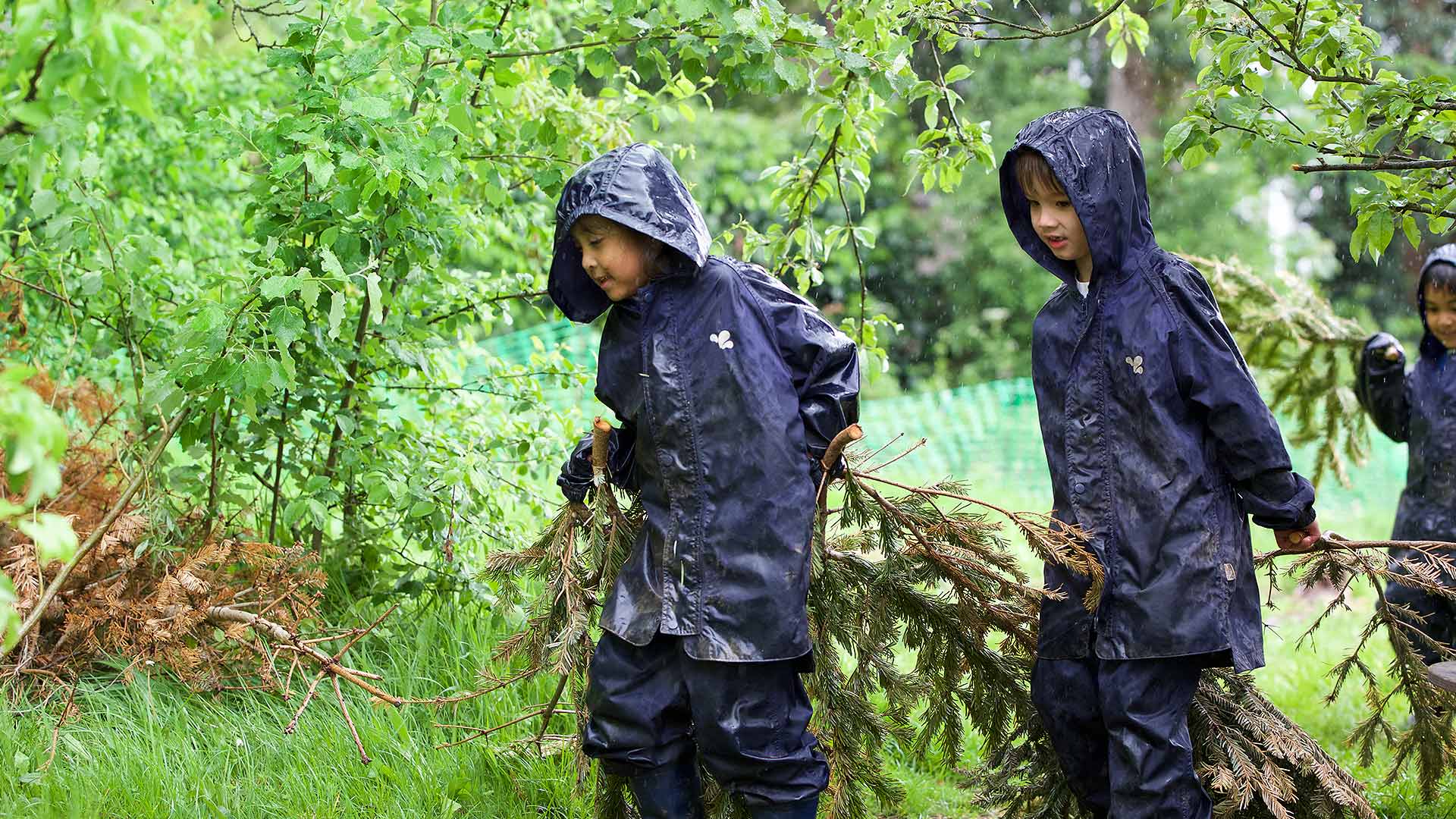 Forest School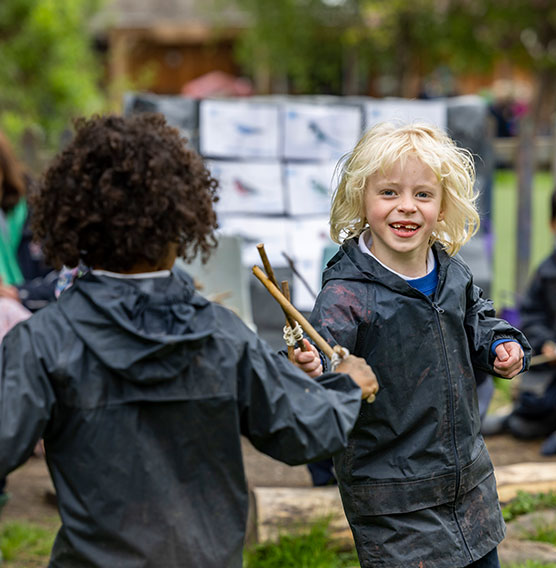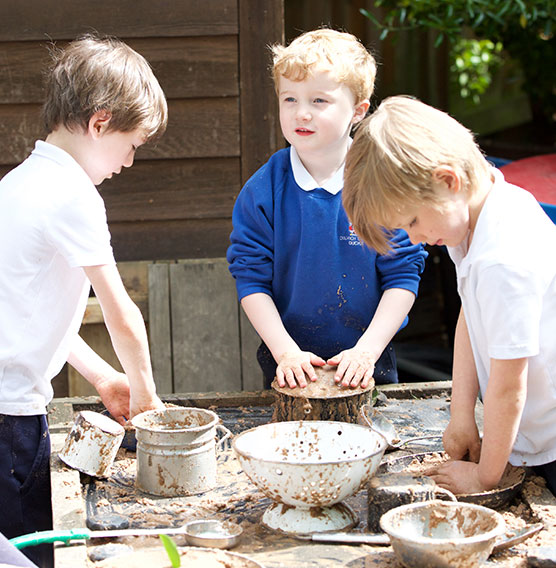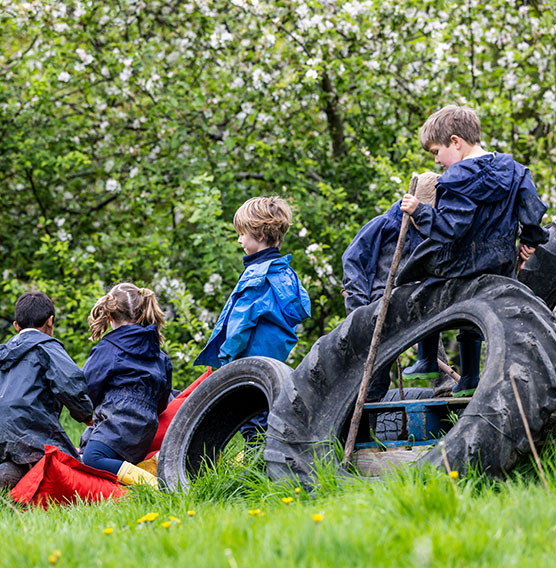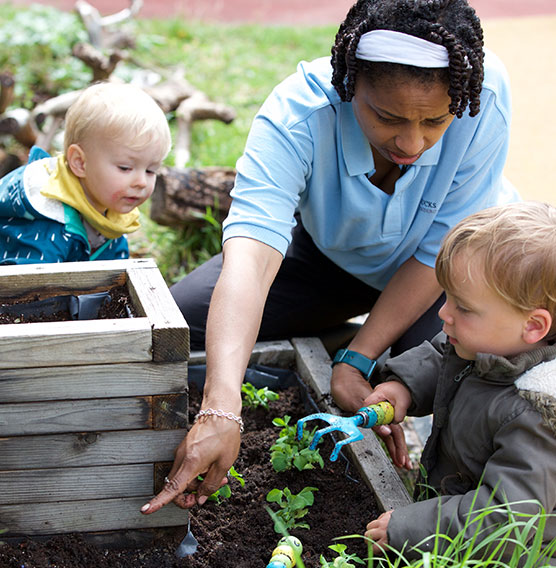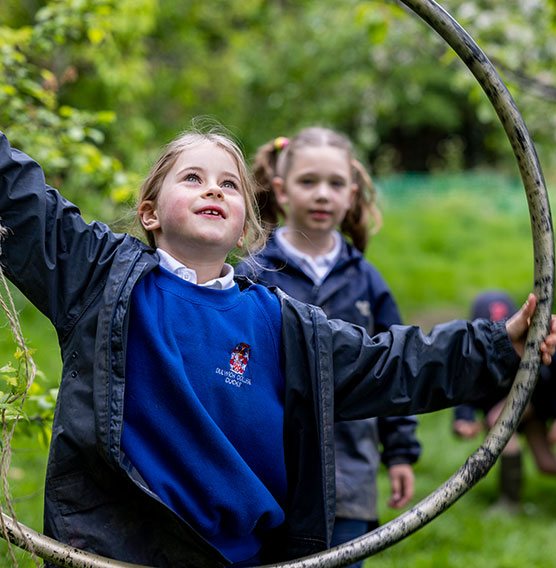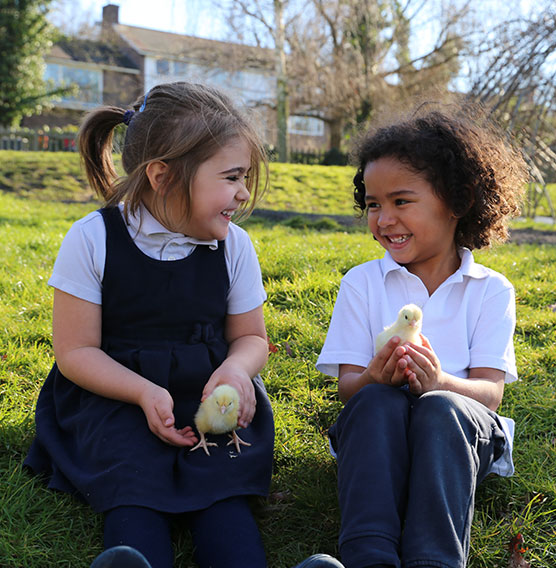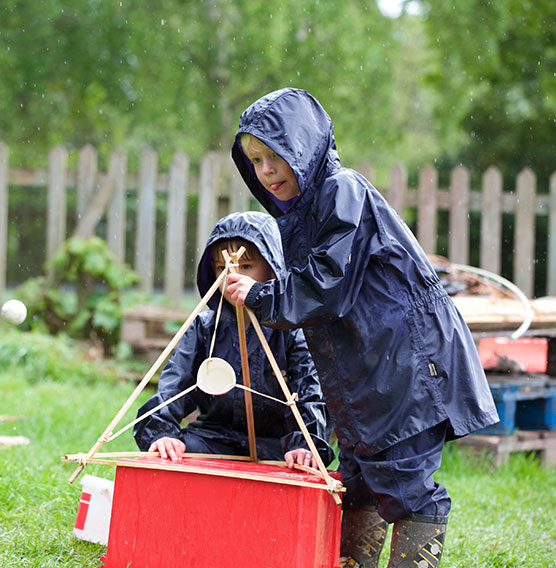 Forest School
DUCKS benefits from being surrounded by open spaces including playgrounds, playing fields and our own orchard and vegetable garden. Throughout the Kindergarten and Infants' School, we use the orchard as a Forest School with the aim of encouraging exploration, risk taking, collaboration, independence and self-help skills in a multi-sensory environment.
A qualified Forest School teacher leads sessions in the orchard. Through the provision of outdoor play and allowing children to connect with the outdoors in all weathers, we believe that we will help them to develop a love for and interest in their environment which will have a positive impact across the curriculum for all year groups.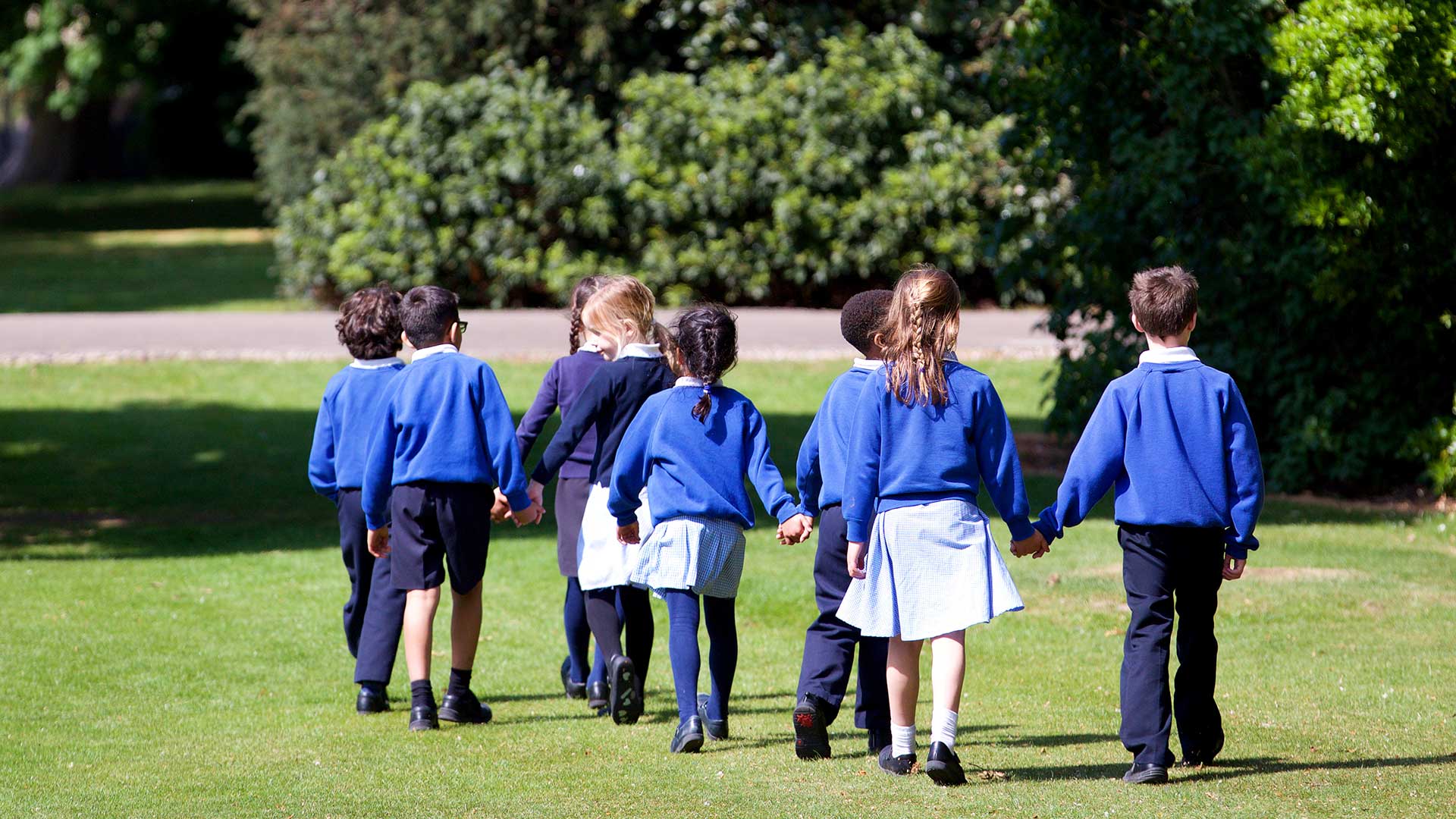 Beyond DUCKS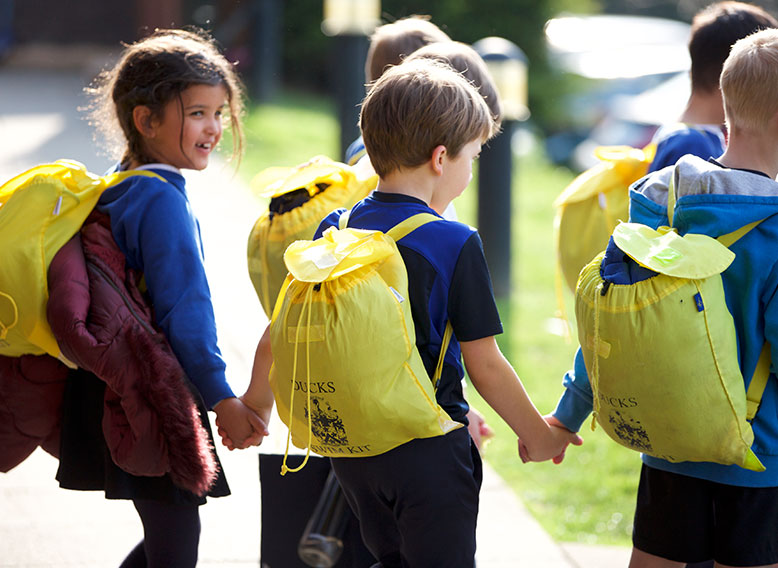 Beyond DUCKS
We work closely with parents to help choose the most suitable school for their child after DUCKS. Prospective schools recognise DUCKS pupils' range of academic, sporting and musical talents, and many children receive several offers at 7+.
Headteachers from a range of local independent schools are invited to speak to DUCKS parents in Years 1 and 2. There are excellent schools in Dulwich and the surrounding areas, and we encourage our parents to enjoy exploring the options thoroughly. Every child is different and finding the school that is just right for him or for her is of vital importance.
Contact Us
Further information on all aspects of DUCKS can be found on our website: dulwich.org.uk/ducks. Guidance on visiting DUCKS, the registration process and fees is contained in Information for Applicants.
For enquiries regarding admission, including arranging a visit, please contact:
DUCKS co-educational Kindergarten & Infants' School (ages 6 months to 7 years)
Mrs Emma Millett, Infants' School Registrar
Telephone: +44 (0)20 6893 1538
Email: ducks@dulwich.org.uk
Entry into Years 3, 4 or 5 (ages 7-9)
Mrs Polly Twisk, Junior School Registrar
Telephone: +44 (0)20 8299 8432
Email: junioradmissions@dulwich.org.uk