Dulwich College
Boarding Prospectus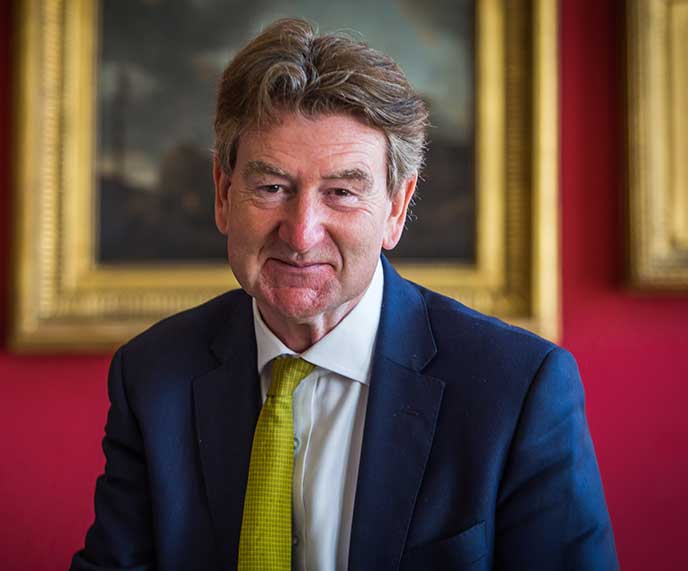 The Master's Welcome
I am delighted to take this opportunity to celebrate the many benefits of boarding at Dulwich, and would encourage you to find out more about life at the College through our website and, ideally, by visiting us where you will be made most welcome.
Our boarding community comprises over 20 nationalities, including a number of boarders whose families are based in London and elsewhere in the UK, and our boarders enjoy facilities which are second to none. The boys frequently describe their boarding house as a 'home from home' and their welfare is assured by Housemasters and Tutors with a level of commitment which places them genuinely 'in loco parentis'.
Boarding teaches lessons for life – independence, tolerance and working as a team – our boarders leave not only with outstanding academic results but with an equally valuable self-confidence and a global perspective which will serve them well in later life.
Dr Joe Spence
The Master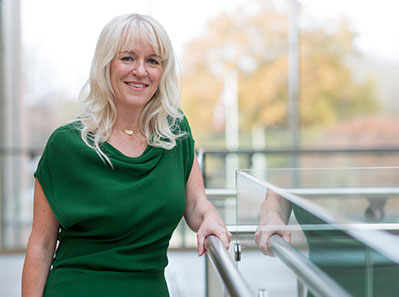 Introduction to Boarding
At Dulwich College we are very proud of our boarding community. Edward Alleyn founded our College in 1619 to provide education and lodgings for 12 scholars. Today we have a thriving and harmonious community of 130 boarders from the UK and around the world which remains at the heart of the College.
Together, we all aim to provide a happy, caring and stimulating environment, allowing boys to extend their intellectual and emotional development in an atmosphere of positive encouragement.
We aim to foster mutual respect, trust, tolerance and an understanding of the range of cultures that can be found in the boarding houses and in the College. By the time boys leave, we expect them to be confident, grounded, and considerate and to have an ability to integrate with people from all walks of life.
If you have any questions after reading our prospectus, please do not hesitate to contact me or our Registrars. We would be delighted to talk to you about any aspect of life as a pupil at Dulwich College.
Mrs Fiona Angel
Senior Deputy Master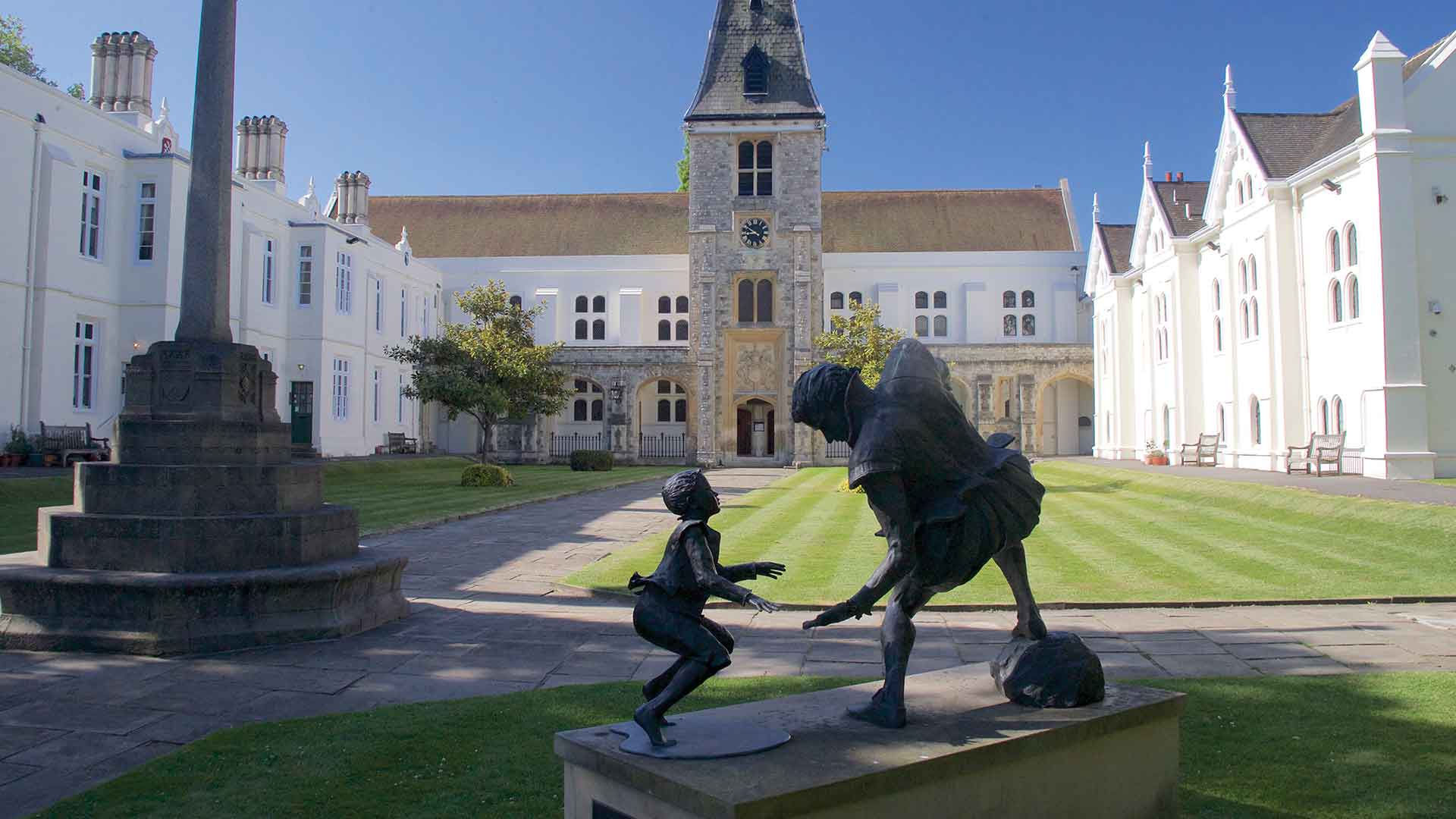 Dulwich Village and London Life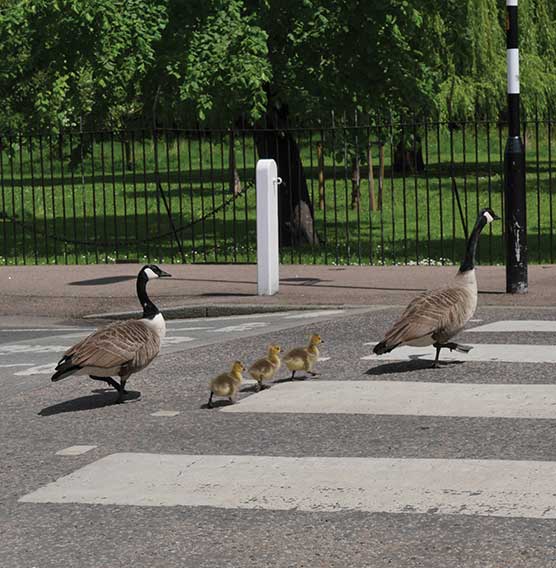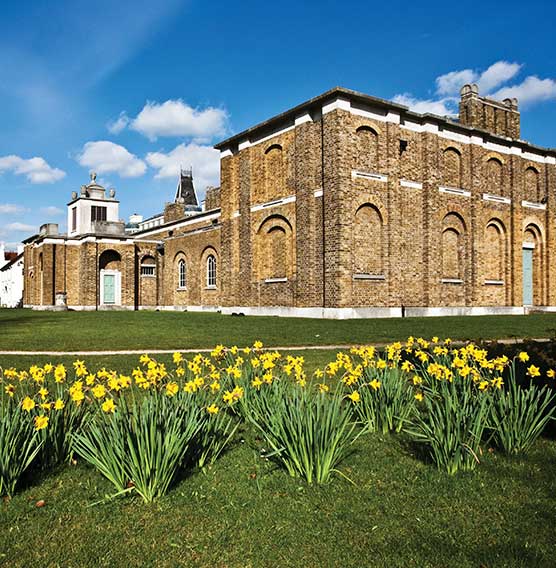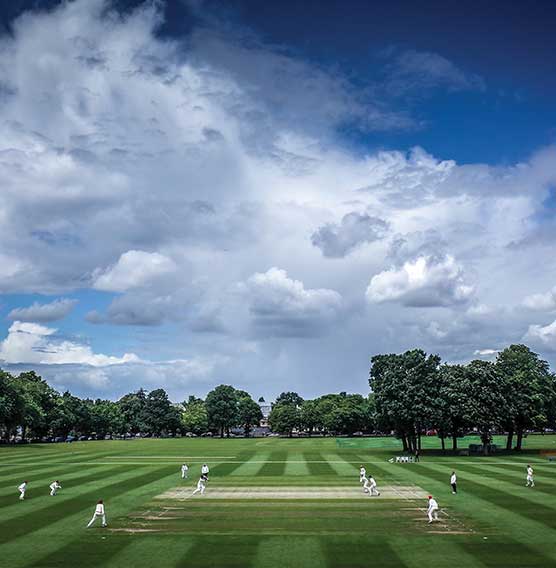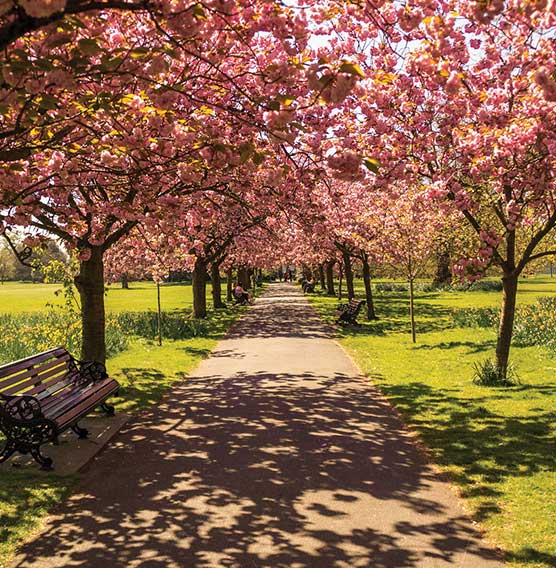 Dulwich Village and London Life
Dulwich College and its four boarding houses are located in Dulwich Village, voted by the Sunday Times in 2017 as one of the best places to live in the UK. Dulwich retains the feel of an unspoilt English village, with leafy streets, white picket fences and a range of independent shops and cafés.
The village has a 72-acre park at its centre, a golf course and the Dulwich Picture Gallery, the oldest art gallery in Britain housing a significant collection of 17th and 18th century European Old Masters; all a few minutes' walk from the boarding houses.
Nearby East Dulwich has a busy, fashionable atmosphere with contemporary cafés and shops, a popular market on Saturdays and an independent local cinema. Also part of the local community is the iconic Herne Hill velodrome, an outdoor 450-metre cycle track and 1948 Olympic cycling venue that has recently been refurbished, and the Horniman Museum and Gardens, with its eclectic collections of 350,000 objects.
With all this on the doorstep, boarders could be forgiven for staying in and around Dulwich, but excellent transport links mean London Victoria can be reached in just 12 minutes from West Dulwich train station, itself only a four minute walk from the College.
Boys regularly travel into Central London at weekends for planned excursions such as a trip to the theatre, to watch a Premier League football game, or simply to go shopping and sightseeing. As one of the most popular travel destinations in the world, there's always something fascinating to do in London.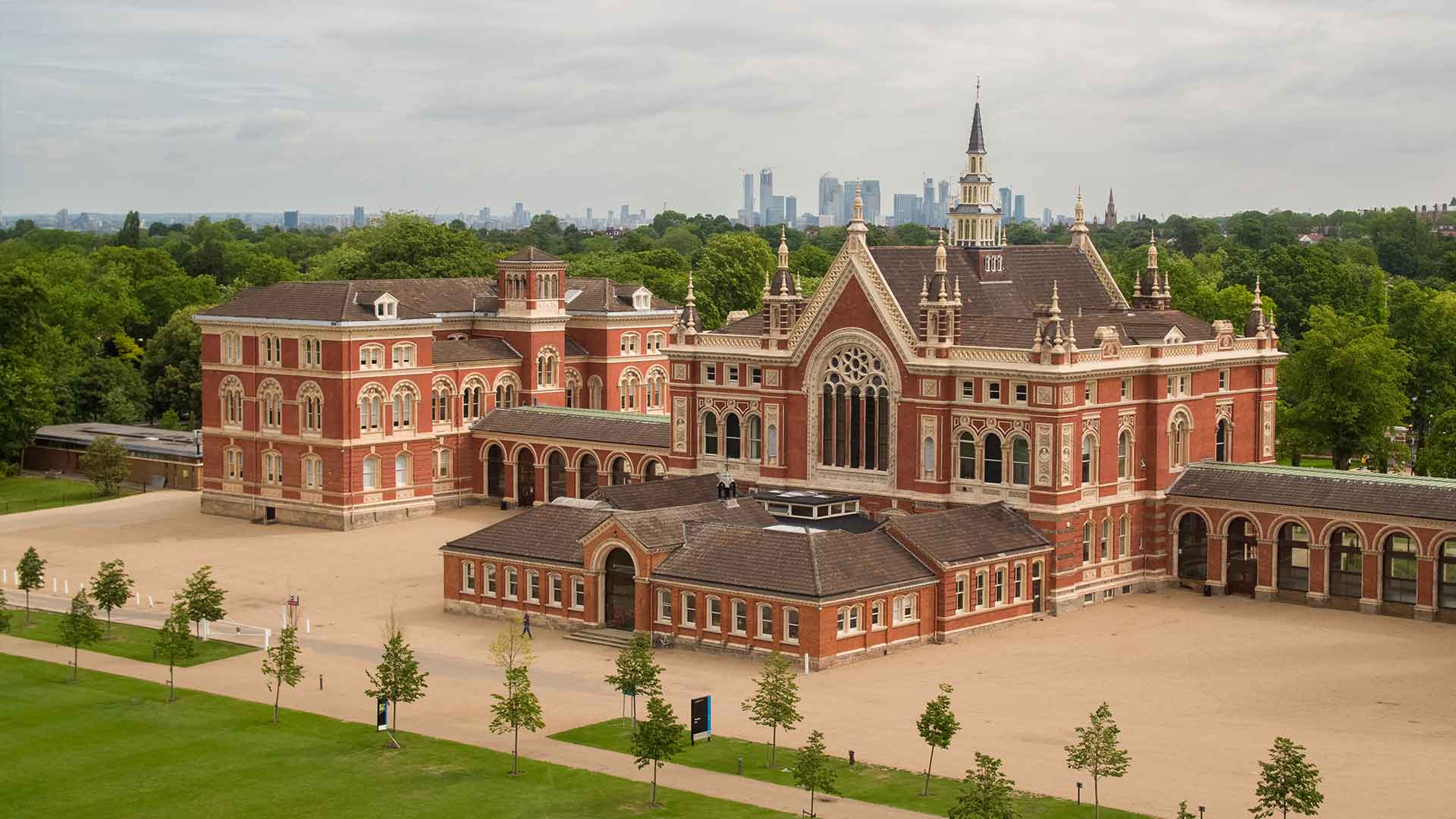 The Houses
We have four boarding houses, located around a lush green campus twelve minutes from Central London. Blew House and Ivyholme each house 40 Year 12 and 13 students in en-suite study rooms. Old Blew and The Orchard are located in wonderful grounds catering for boys from Year 9 to Year 13.
"Pupils of all ages develop excellent knowledge, understanding and skills benefitting from well-structured, engaging lessons."
ISI Report, Nov 2021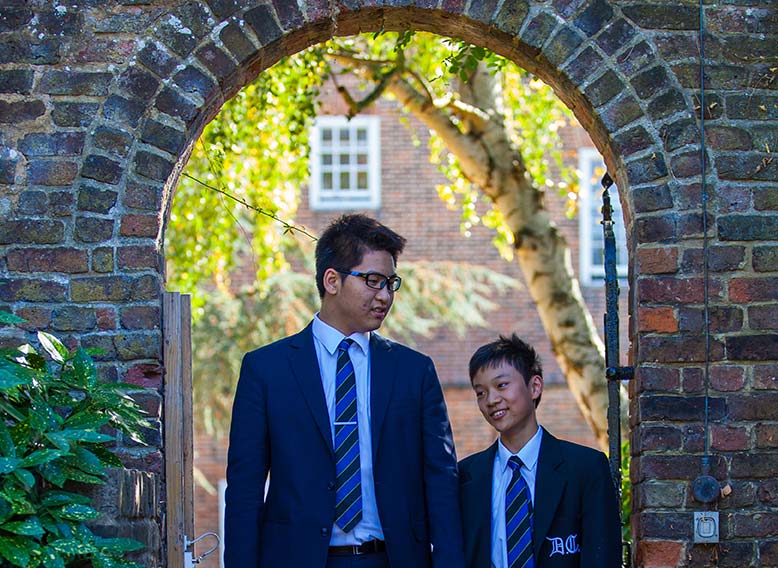 Old Blew and The Orchard
Old Blew and The Orchard are home to around 55 boys from Years 9 to 13. It is a lively, warm and cosmopolitan environment with boarders from a wide range of countries and a variety of backgrounds. The mixed age range gives older boys the opportunity to take on mentoring responsibilities as well as the chance to relax with their younger contemporaries who enjoy the company of senior boys. There's a family feel with lots of opportunities for everyone to gather, whether for frisbee or football in the garden, pool, table tennis and Playstation in the games room or chilling out in one of the sitting rooms.
Continue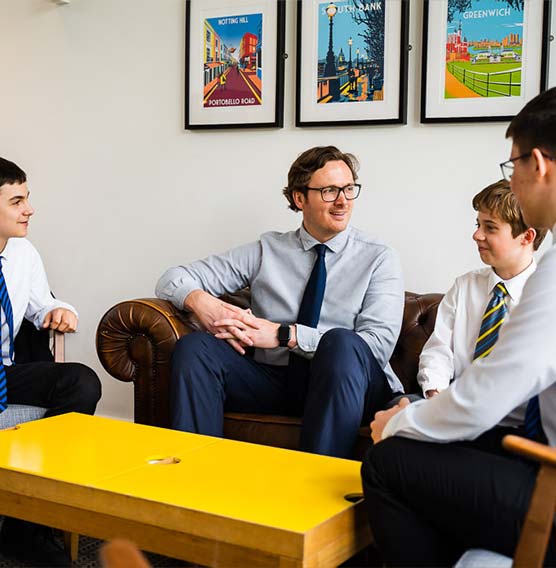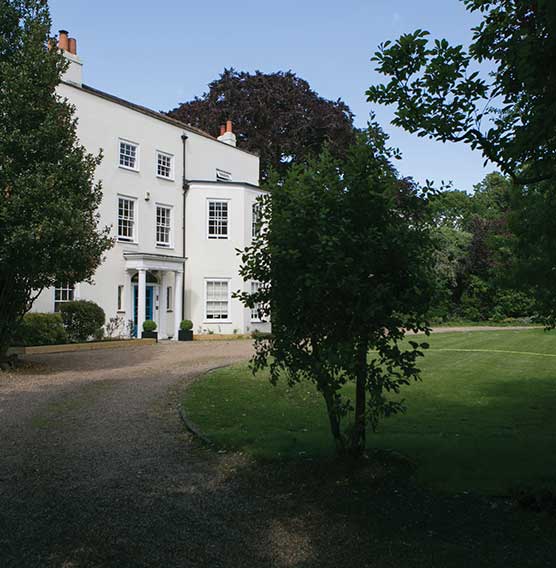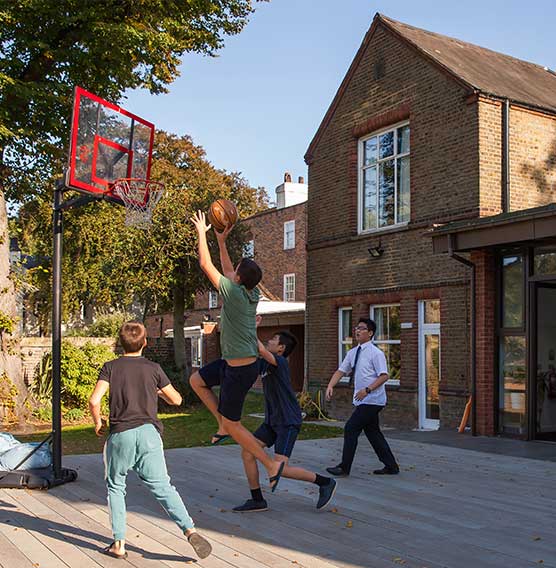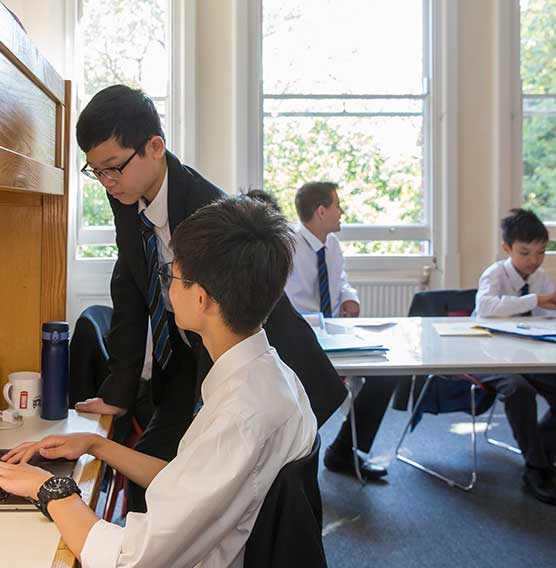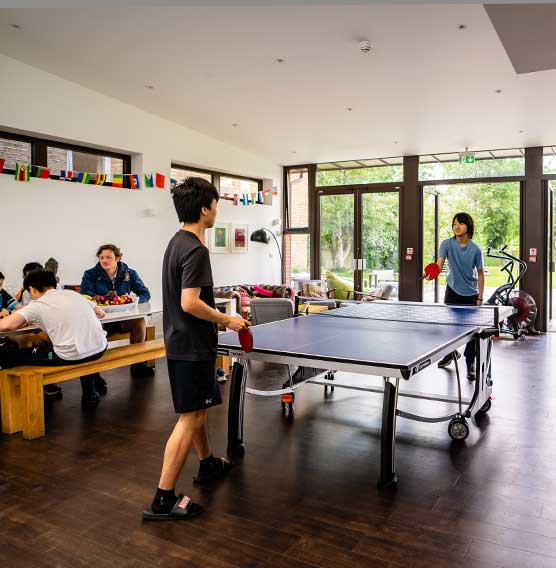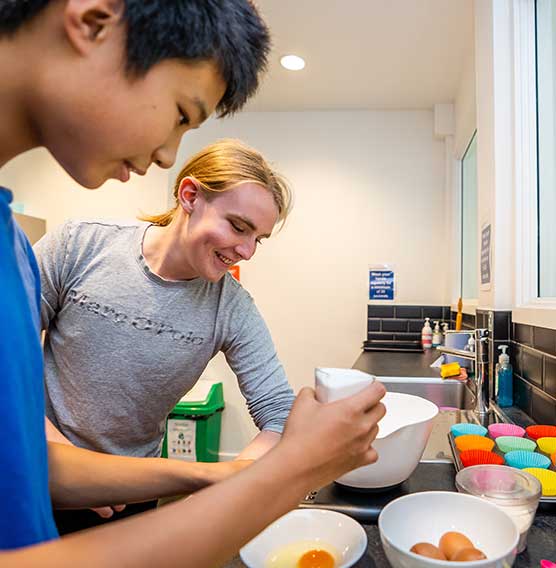 Old Blew and The Orchard Team
Housemaster Mr James Hanks OA joined the College as a member of the teaching staff in 2014 and lives in The Orchard with his wife, Dr Amy Hanks and children, Benjamin and Kitty. Mrs Gemma Swalwell is the House Matron who organises and oversees the day to day running of the house creating a warm and welcoming home for the boys. Additionally, there are two Resident Tutors and a team of Visiting Tutors who are on hand during evenings and weekends to support the boys with their academic work, provide time and space to relax and opportunities for group activities and trips in and around Dulwich.
House History
Old Blew and The Orchard sit adjacent to the College campus and are surrounded by beautiful gardens. The Orchard was built in 1884 and believed to have been designed by Charles Barry Junior, architect of the College's Barry Buildings and son of Sir Charles Barry, architect of the Houses of Parliament. The first known Housemaster was Mr ED Rendall who composed the school song Pueri Alleyniensis.
Old Blew is one of the most historic houses in Dulwich, dating back to 1608 although its facilities now are thoroughly modern. The two boarding houses are connected by a stylish contemporary building, with junior boarders in The Orchard and senior boarders in Old Blew. New communal facilities include an open plan kitchen, snug/TV room, music room and smart study room.
The Orchard Summit
A regular fixture is The Orchard Summit when boys present to their peers in the house with talks ranging from Russian politics and Fermi's Paradox to the art of DJ-ing. It is a friendly and informal platform to help boys develop public speaking skills in a supportive environment.
Wellbeing
In-house pilates, yoga and fitness sessions with visiting instructors are held weekly for the boys' physical and mindful wellbeing. Sessions are held in the wonderful gardens whenever possible and all boys are encouraged to take at least one of the options available each week.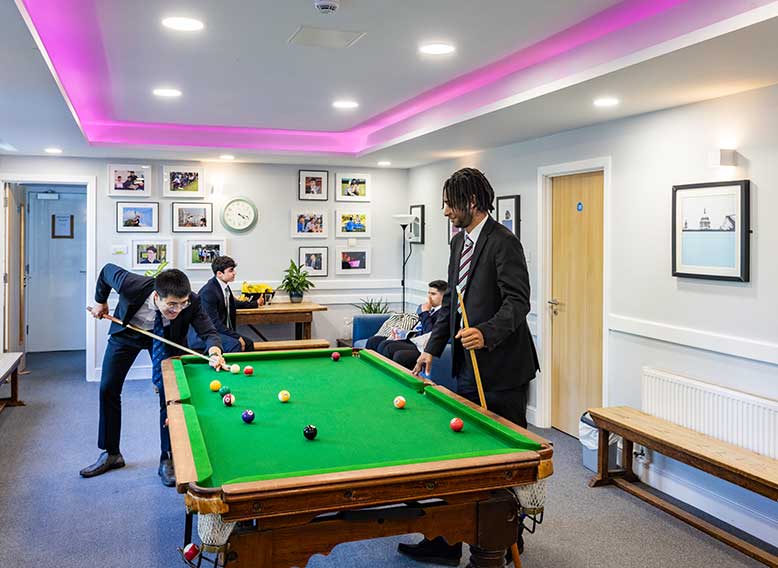 Ivyholme and Blew House
Eighty boys live in Ivyholme and Blew House, with the link between the two making it feel like one large and vibrant home. Both houses are exclusively for senior boarders and provide a stepping stone to university accommodation with their single en-suite rooms and focus on more independent living. There's a relaxed, calm yet purposeful atmosphere, and boys feel at home very quickly after arriving, establishing long lasting friendships with their fellow boarders.
Continue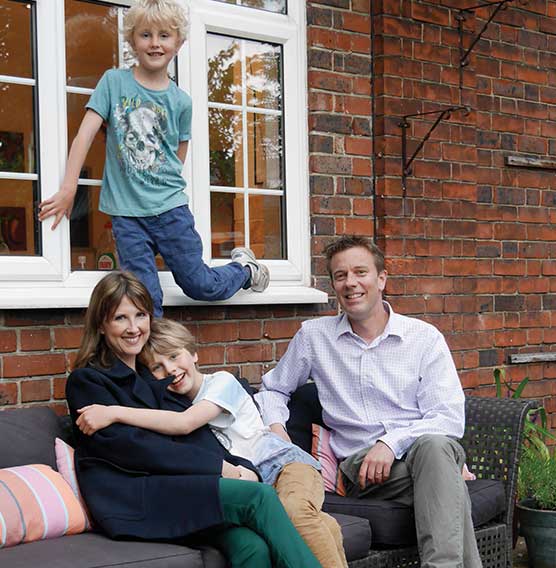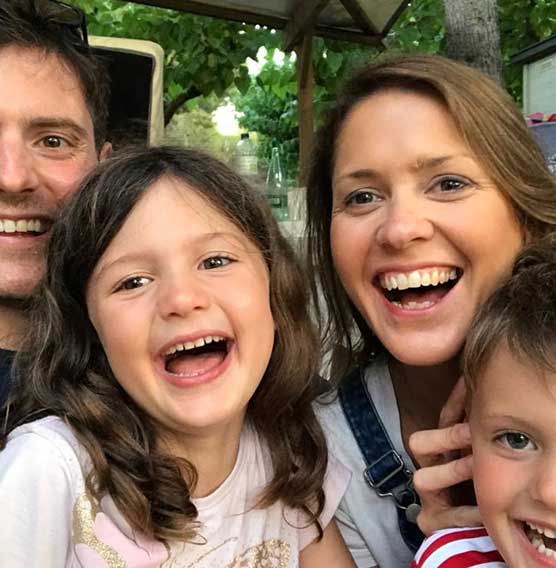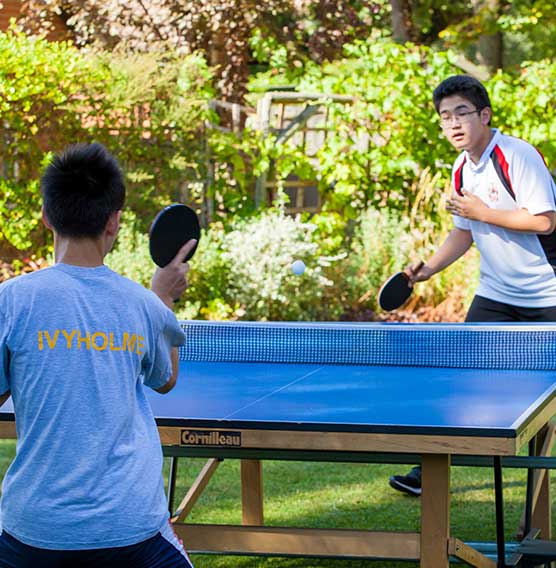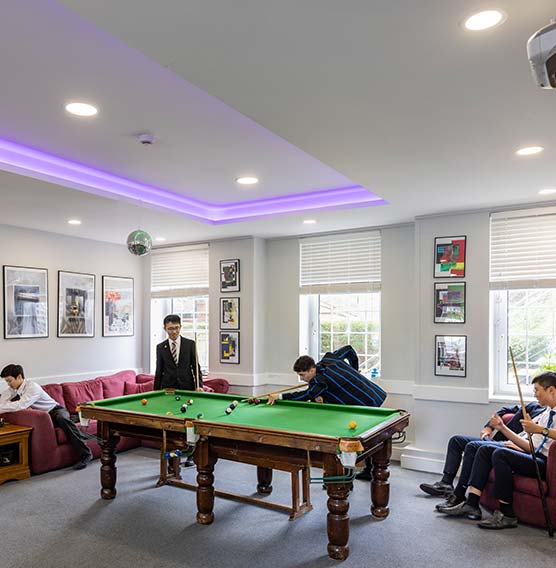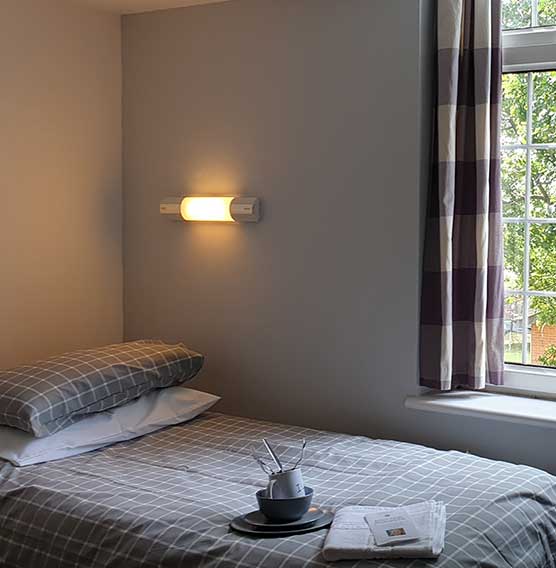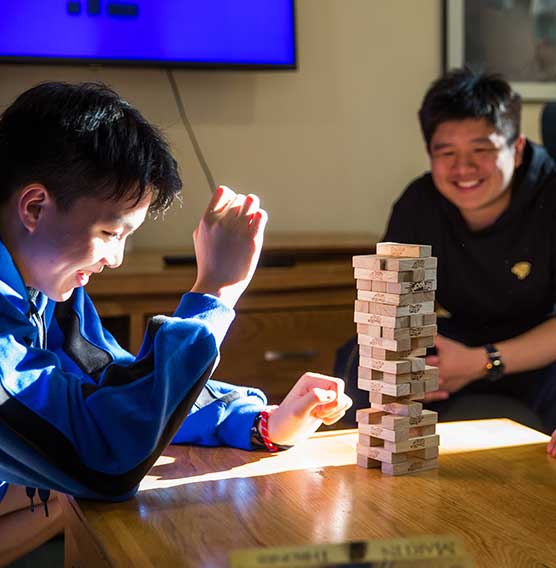 Ivyholme House Team
Ivyholme Housemaster Mr Ben Pelly teaches Spanish and lives in the house with his wife Jo and two sons. The wider team includes a resident tutor and three visiting tutors who are on hand in the evenings and weekends to help with everything from homework to university applications and from personal statements to interview practice.
Blew House – House Team
Housemaster Mr Max Davidson is a Geography teacher who lives in Blew House with his wife Elena and their two children. He has a team of three tutors and a resident tutor to help support the boys in all their endeavours. Both Mr Pelly and Mr Davidson have great support from Matron Mrs Caroline Fairhall who runs both the houses. She is a firm favourite with all the boys and is a linchpin between the two houses.
House History
Blew House was built in 1934 and was the only boarding house to remain open during the Second World War. In 2000 an interior refurbishment created 40 study rooms with en-suite bathrooms and a new link connecting it to Ivyholme with its 40 rooms. Enjoying easterly views over the extensive playing fields, Ivyholme is on a site that was once part of the Master's garden on College Road. In the early 1940s, and sponsored by the Home Office, it became home to students of the School of Oriental and African Studies taking an intensive course in Japanese as part of the war effort.
Zodiac and Caerulean ties
Traditionally Ivyholme and Blew House Captains are elected into the Zodiac and Caerulean Clubs and bestow the honour on two further members from each house who have made significant contributions over the year. Zodiac and Caerulean ties make regular appearances at Old Alleynian reunions and gatherings.
The Gordon Bowl
A boarding competition popular in the 1930s, the Gordon Bowl has been resurrected with all the boarding houses to compete in exciting rounds of table tennis, badminton, basketball, general knowledge, chess, football and tennis throughout the year.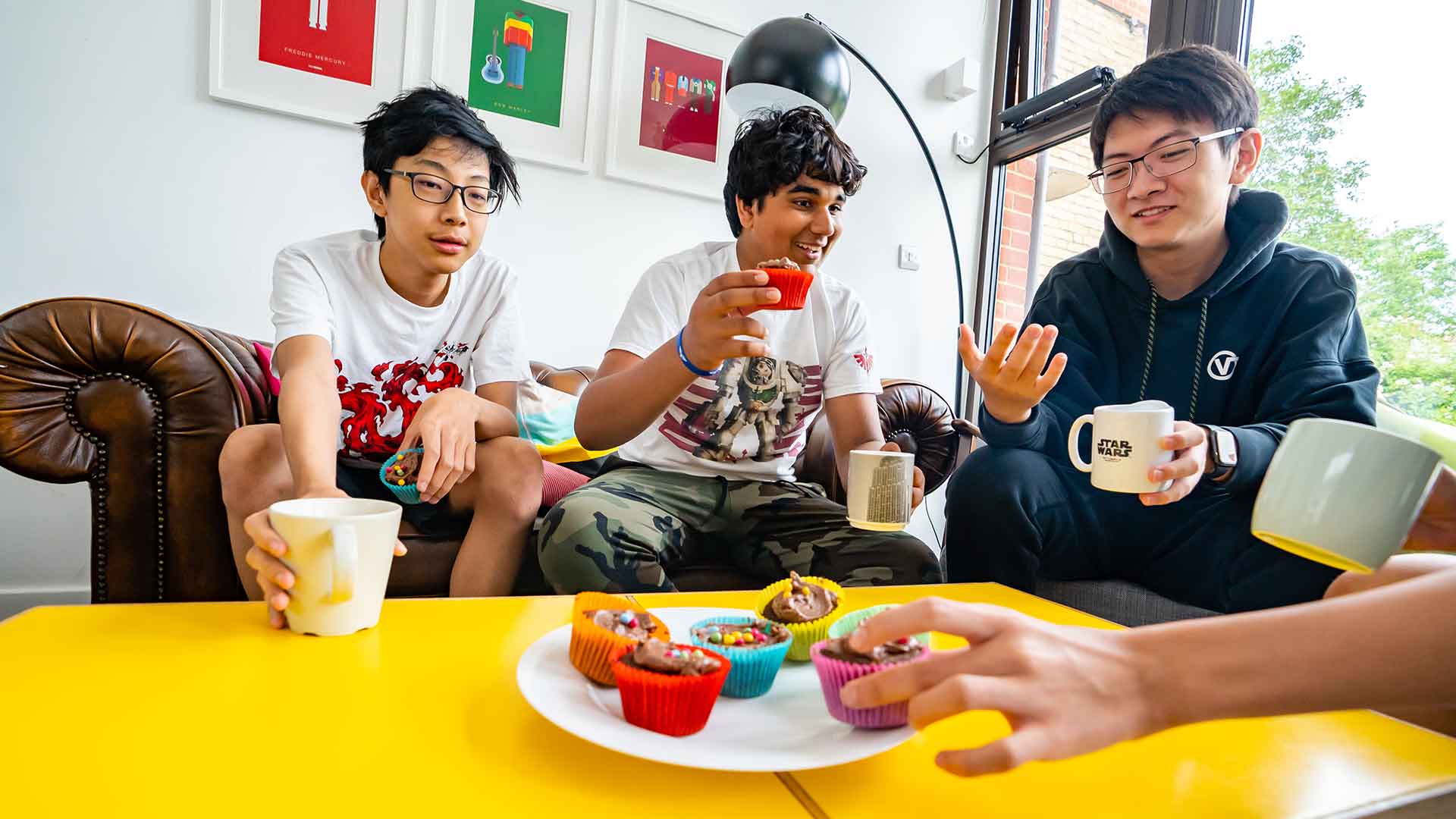 Wellbeing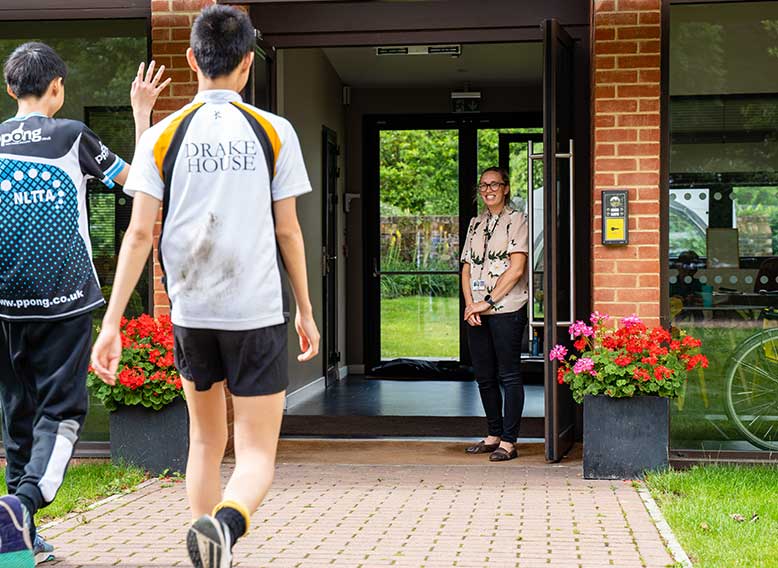 Wellbeing
Our boarding houses are more than just places to stay during term-time, they feel like home. It is essential that our boarders experience a sense of belonging, happiness, and mental and physical engagement while they are with us.
Wellbeing support for boarders is extensive and the team comprises senior staff, Housemasters, Tutors, the Matrons, the Chaplain, the Medical Centre and a Counsellor, as well as the other boys, day and boarding. House Captains write to new boys to introduce themselves before they arrive, and all boys are involved in the settling-in process, providing tours of the house and the local area.
"Pupils show outstanding communication skills."
ISI Report, Nov 2021
Food is a vital part of any teenager's life, and our boarders eat together at breakfast and supper, and with the rest of the school community at lunch. Special diets are catered for and the Boarders' Catering Committee meets regularly to ensure student requests are taken into account. The boarding house kitchens are also well stocked with essential items such as bread, milk, cereal and fruit, so no-one ever goes hungry.
Supporting the daily work of the Housemasters and Tutors, visiting speakers and senior members of staff deliver a series of evening sessions on subjects such as healthy eating, the importance of sleep and coping with stress.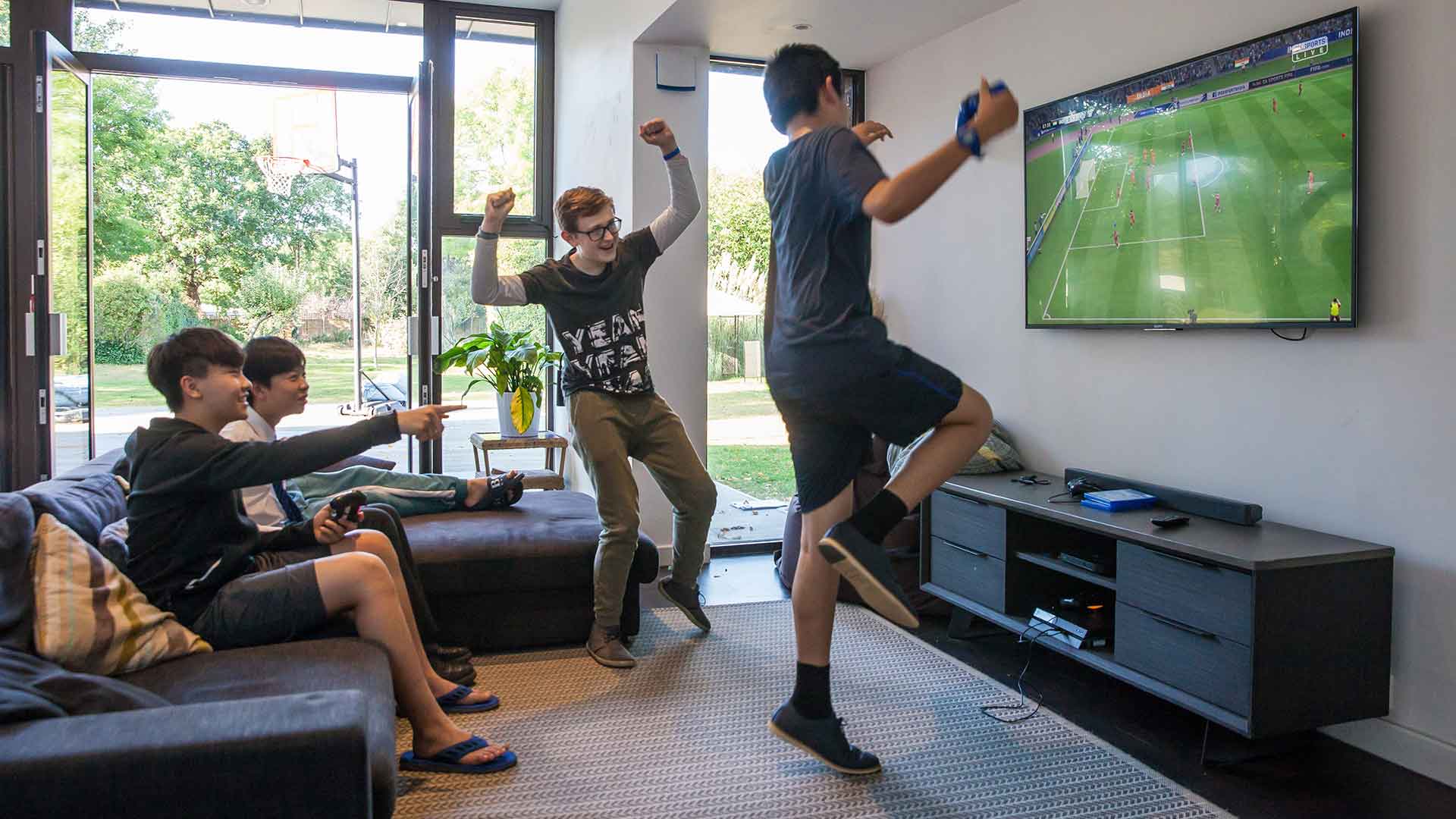 House Amenities
There is a wide range of communal and social spaces across the four boarding houses. In the evening, everyone congregates in the Common Room for the daily meeting and registration before heading off to one of the games rooms for pool, table football or table tennis, or to the garden if the weather is fine. Each house has a Computer Suite, a Music Room and a well-stocked kitchen. There is WiFi throughout, as well as Playstation/Xbox and Sky TV.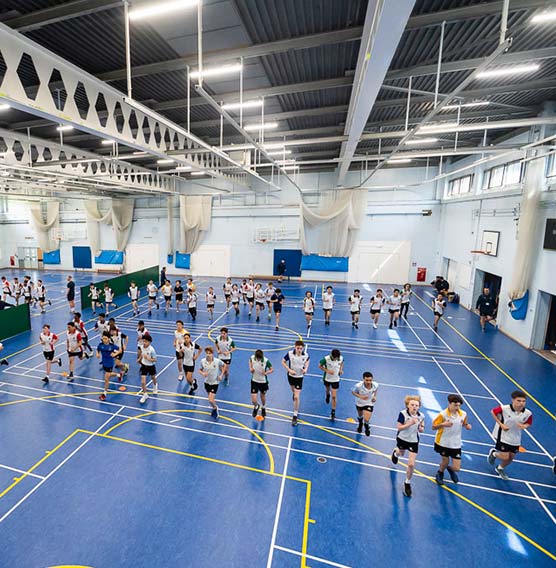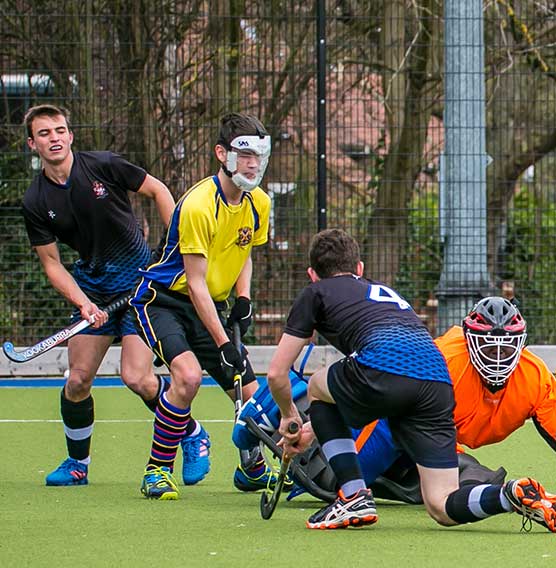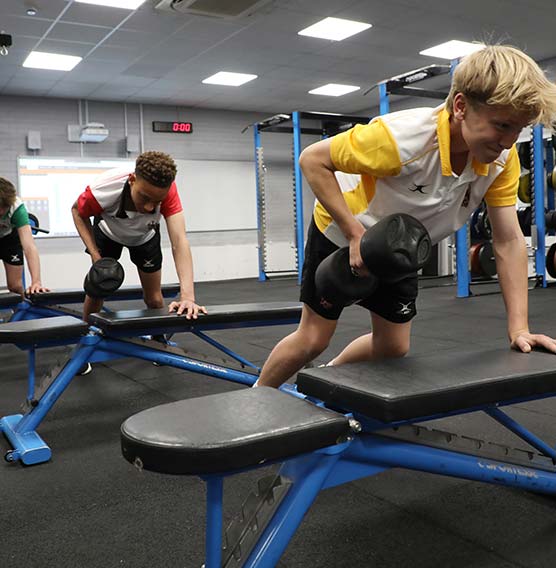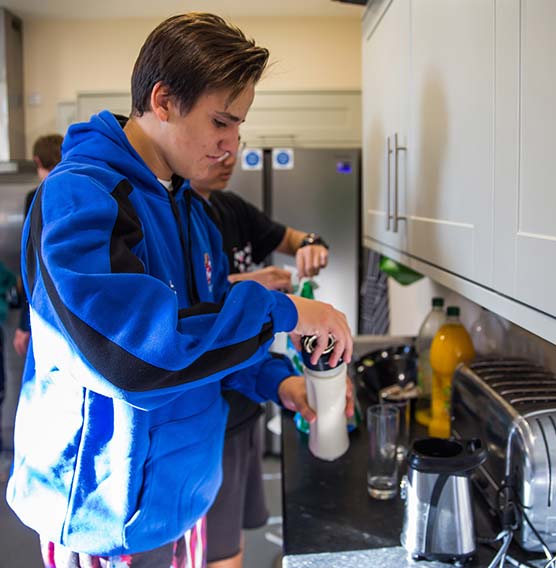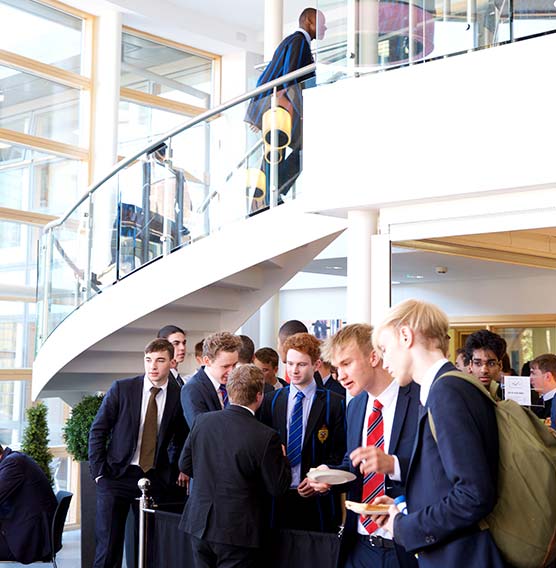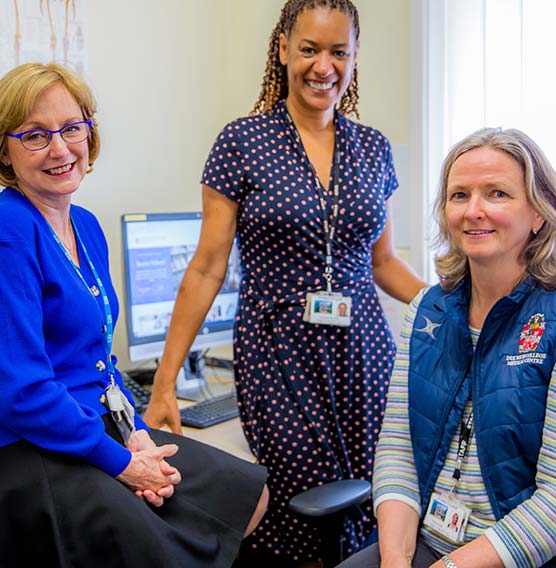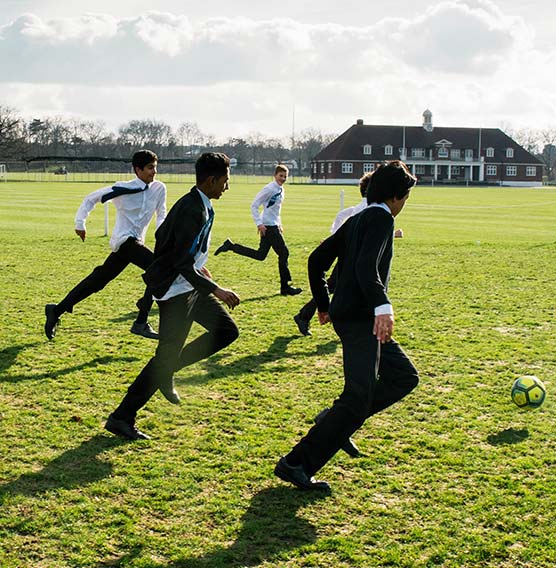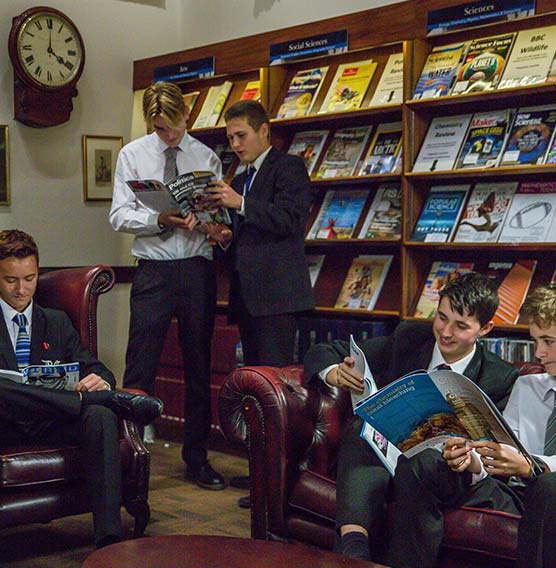 House Amenities
A housekeeper in each house is responsible for the team of cleaners who ensure bedrooms are cleaned every day. All the houses have a laundry with washing machines and tumble driers – senior boarders are encouraged do their own washing, except for bedding. Each house has a houseman who is responsible for day-to-day maintenance.
On Campus
Boarders are members of the College Sports Club where there is a swimming pool, weights and fitness suite, sports hall, tennis courts and astroturf. Some like to fit in an early morning session in the pool or weights room before school while others prefer to visit after school or during the weekend for a game of basketball, badminton, tennis or five-a-side football.
The Medical Centre is on site with a team of qualified nursing staff available 24-hours a day, and an experienced counsellor is also available for one-to-one appointments. Other campus facilities include the Music School, the Wodehouse Library, and the School Shop where boys can buy uniform, sports kit, games equipment and stationery.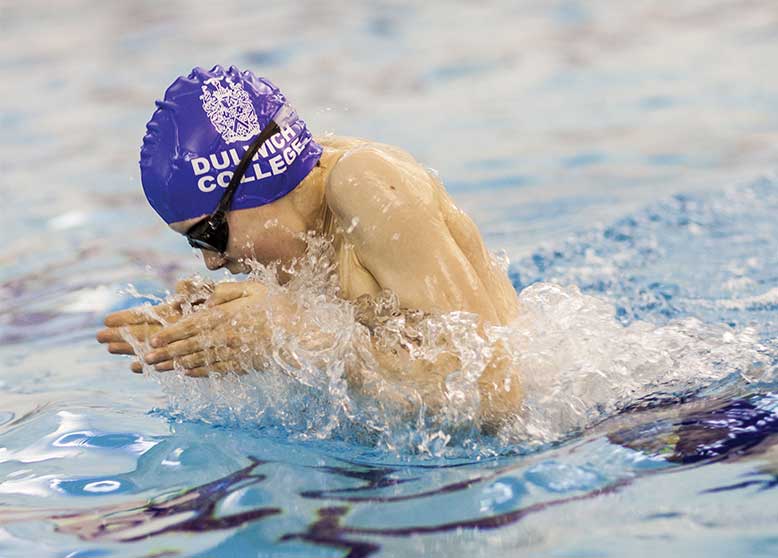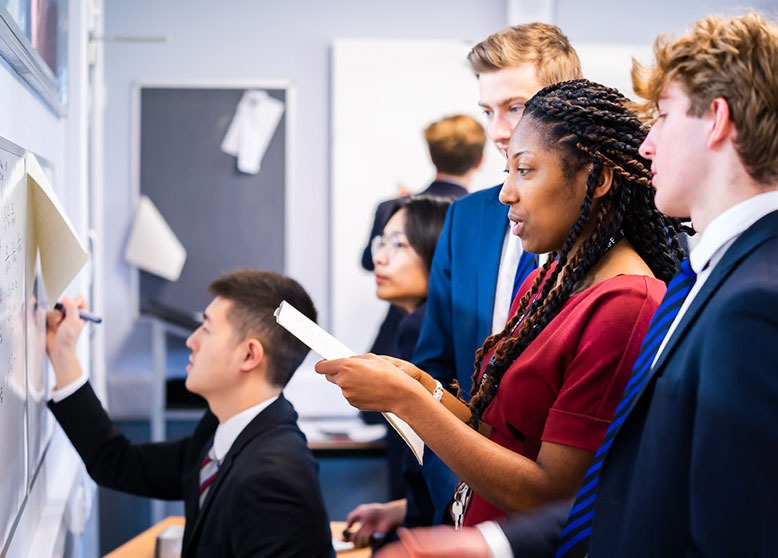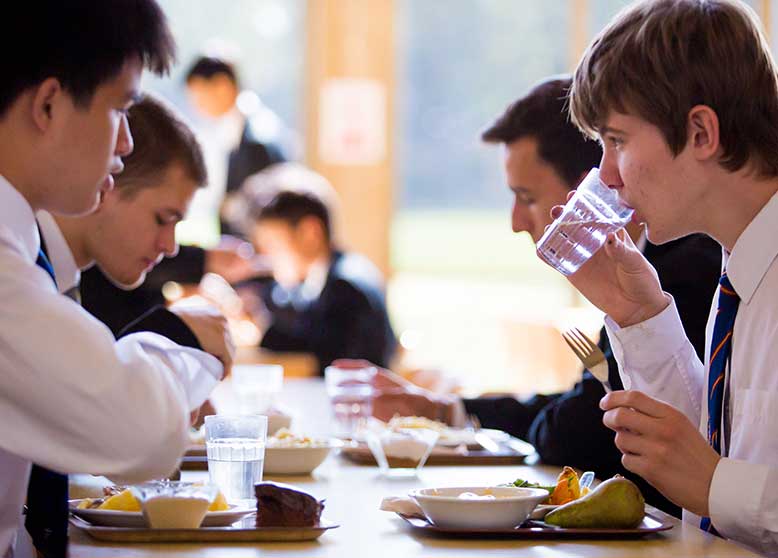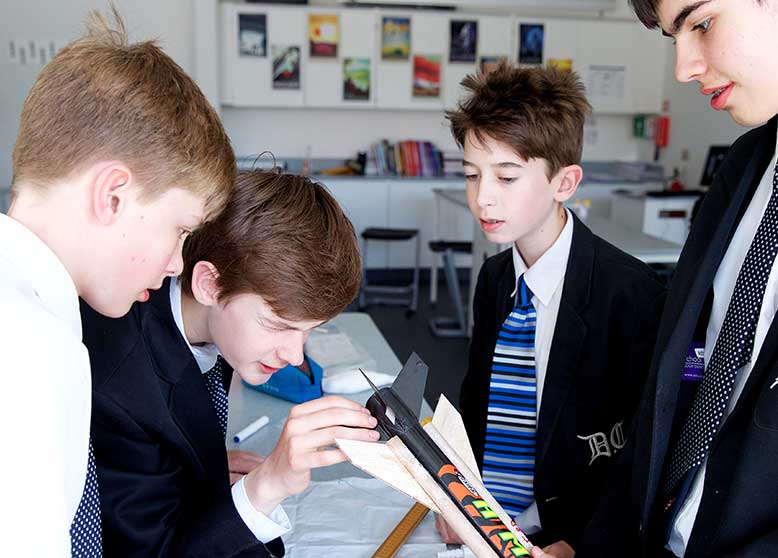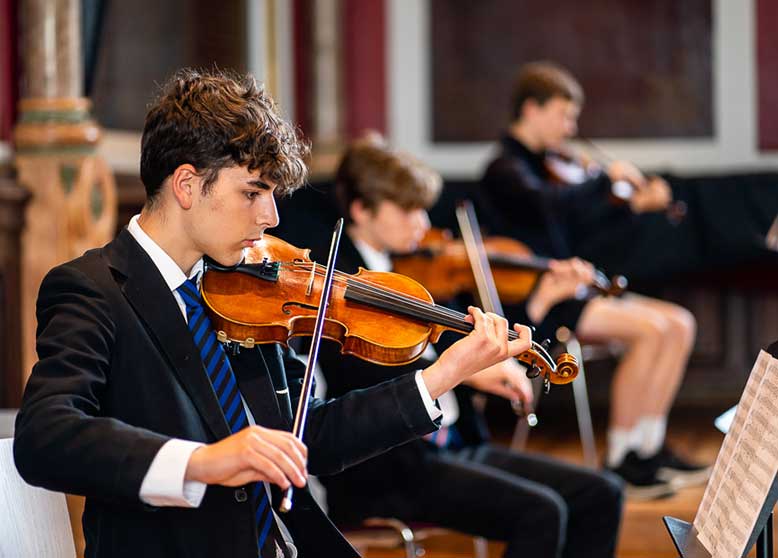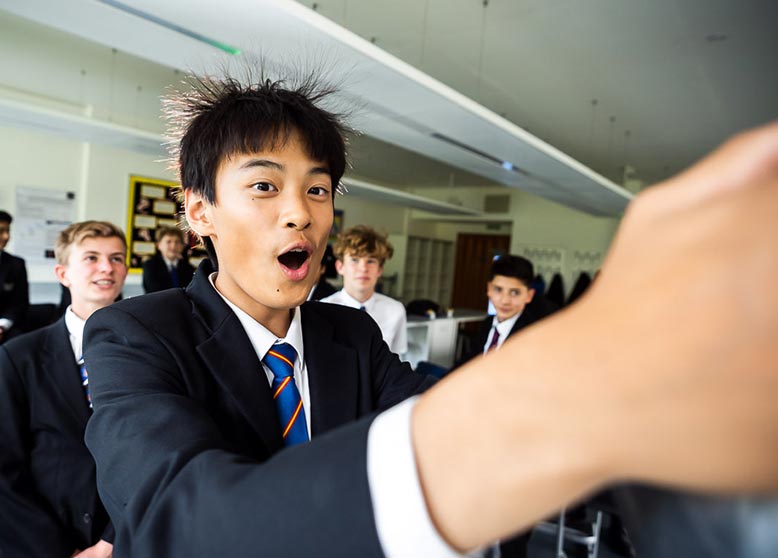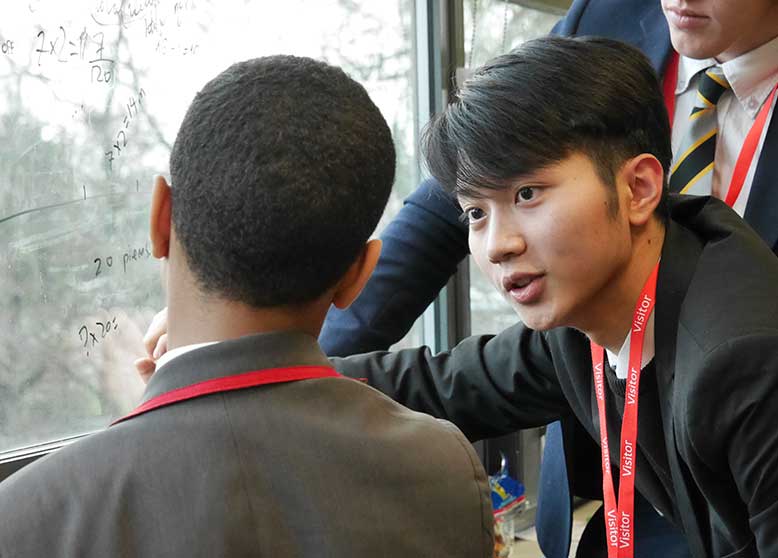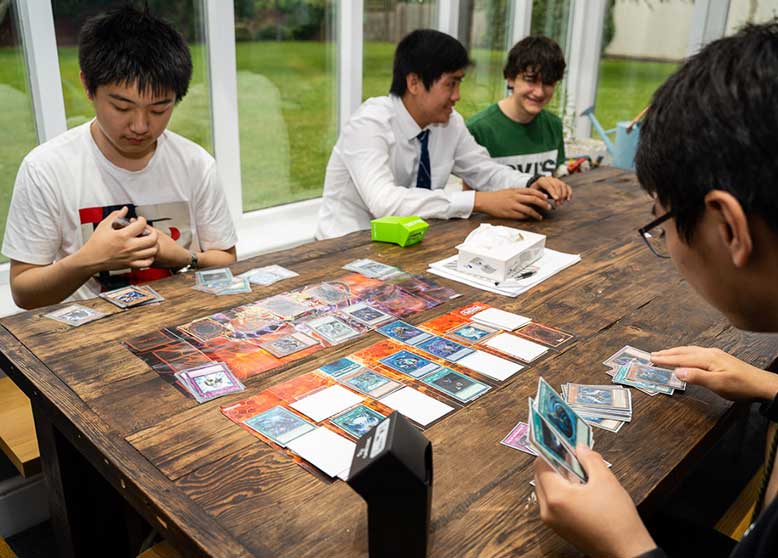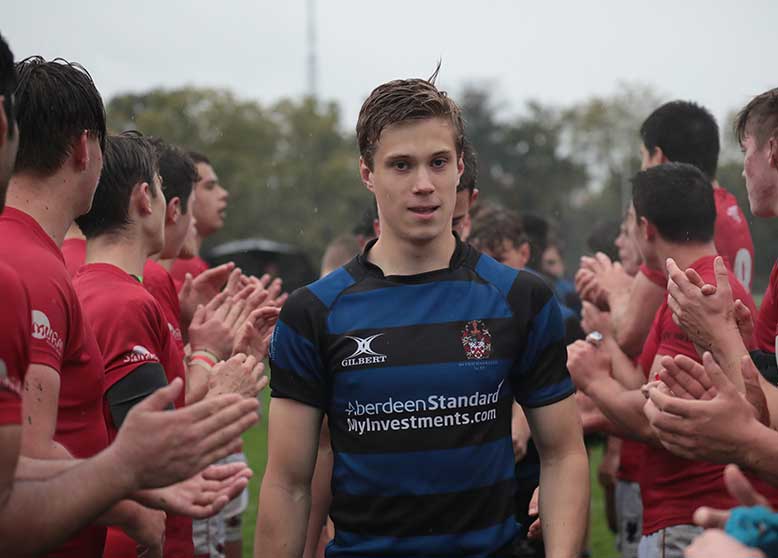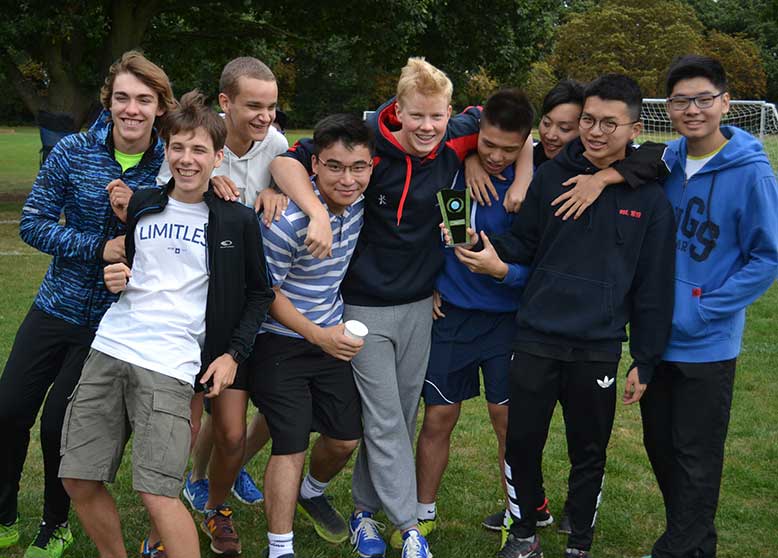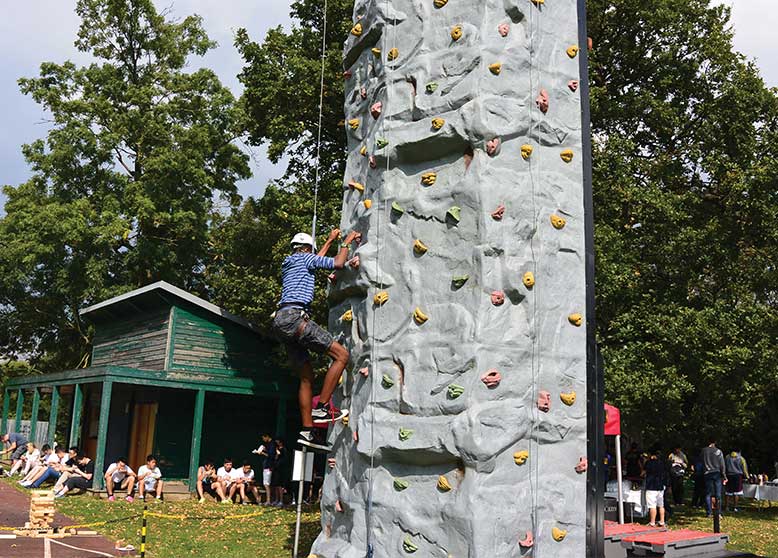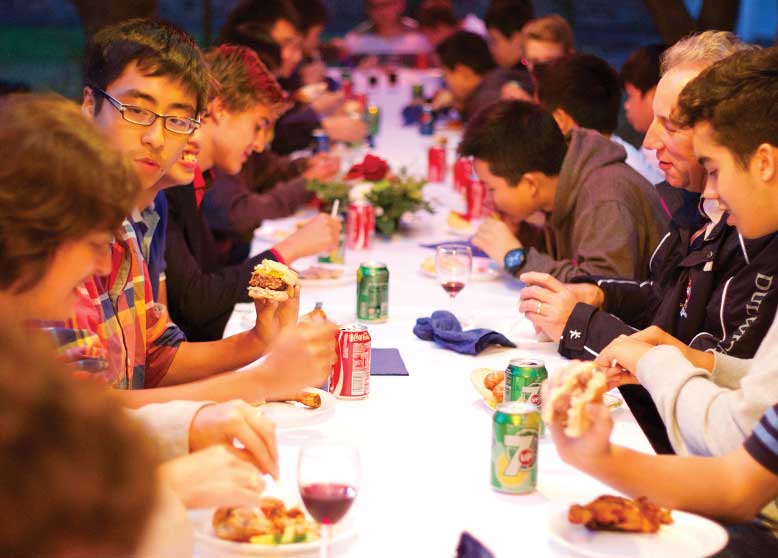 A Typical Day at Dulwich College…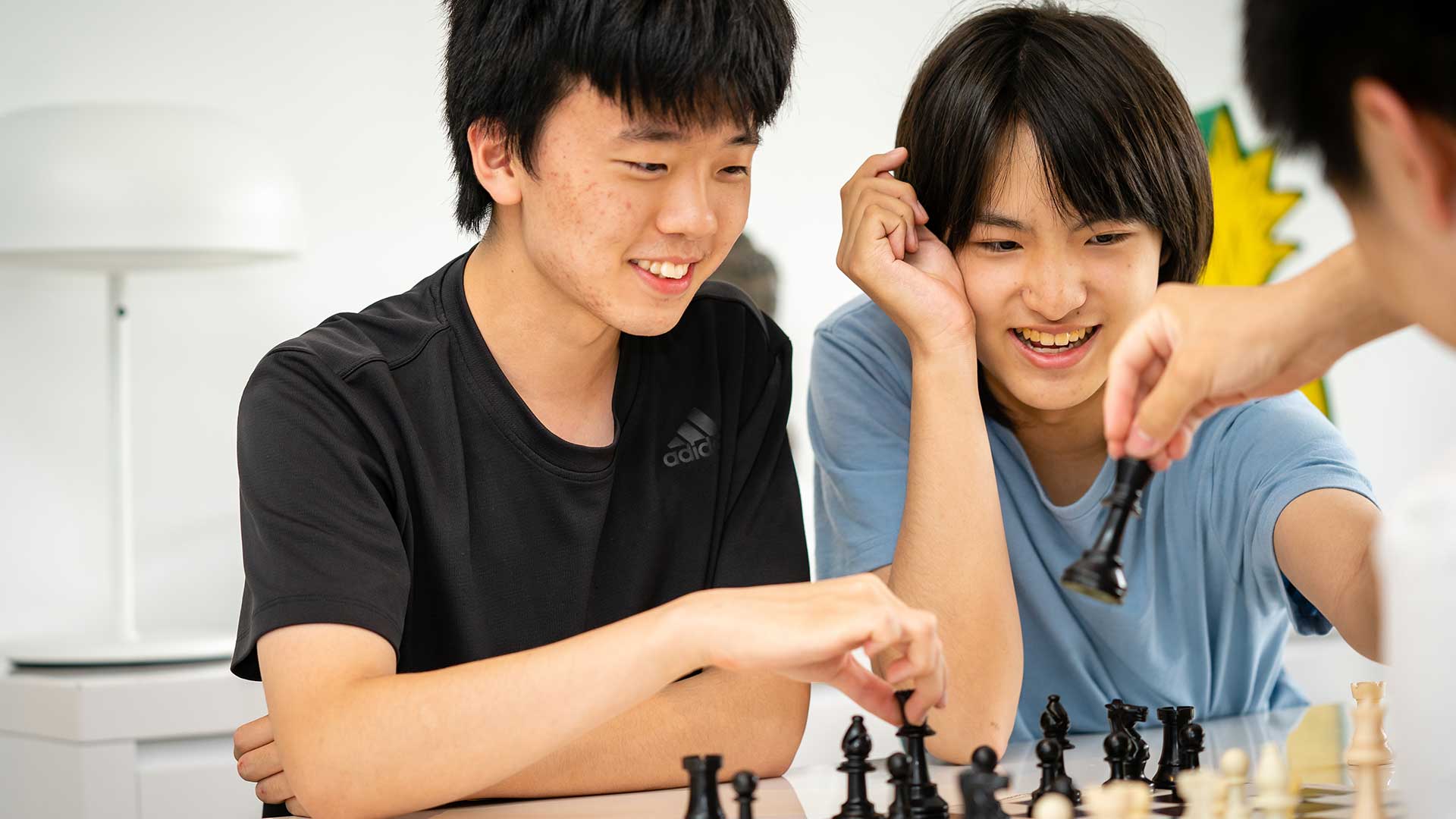 FAQs
Here we answer some of the formal and administrative questions asked by families thinking about boarding for their sons. If you have further questions please do contact us.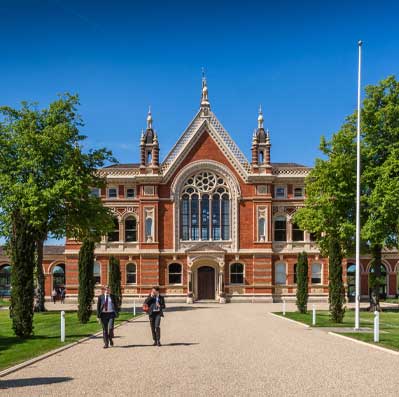 Parents' FAQs
Do I need a visa? Does the College issue CAS documents?
All students who are not citizens of a country in the European Union or EEA (European Economic Area) will need visas to study and live in the UK. The College can issue a Confirmation of Acceptance for Studies (known as a CAS) which will contain reference numbers and information you will need for your visa application. Parents are asked to contact the College in May or June and provide a copy of their son's passport and the College will then send the CAS by e-mail.
Do I need to report to the police station within 7 days of arrival in the UK?
If you obtain a visa to come to the UK, that visa will tell you whether you have to register with the police on arrival in the UK. The College will help you with this process if you are asked to do it.
IELTS; do boys need qualifications?
IELTS qualifications are not required when applying to the College as each candidate will be tested in English. However, Upper School boys are expected to have an IELTS qualification by the time they arrive. A high level in spoken and written English is necessary at all points of entry. Universities in the UK and overseas usually require students to have reached a certain proficiency in English before offering a place. Our EAL department will work with pupils in groups, and one on one, to help them reach the required level as soon as possible.
What happens to boarders in the holidays?
All boys go home or stay with a guardian during the holidays. Boarders must leave on the final day of term, but can return to the boarding house the day before school begins to unpack and settle in. The Upper School boarding houses remain open during the Summer term's half term break, as boys are in the middle of their A level examinations, but all houses are closed for the October and February half term breaks. All term dates are on the College website.
Do I need to appoint a guardian for my son?
Every pupil (even those 18 years old or over) whose parents are resident overseas must have a guardian living in this country. The guardian must be at least 25 years old, and should live close enough to the College to carry out his/her duties effectively.
What do the fees include?
Food and textbooks are included in the fees. Some house activities and trips will be covered, but others may be added to the school bill. This will always be made clear in advance. Tuition fees for the following year are finalised each April and the invoice for the first term's fees is issued at the end of July.
What are exeat weekends?
There are four exeat weekends a year for pupils in Years 7 to 11, two in the Michaelmas (Autumn) term and one in each of the Lent (Spring) and Summer terms. The boarding houses close on Friday (5pm) and open on Sunday (5pm). The dates are on the College website. There are no exeat weekends in Years 12 and 13.
Where can I buy a school uniform?
All Dulwich College uniform is available from the School Shop, the Commissariat, which is situated in the College campus. Please check our website for opening times and contact them directly with any queries.
Do I need to bring bedding?
All bedding is provided, but boys are welcome to bring their own if they prefer.
Is transport to/from the airport available?
The journey to Dulwich College is around one hour, from both Heathrow and Gatwick airports. Please contact the Housemaster if you would like to organise airport transfers. This can be done at the beginning and end of each holiday, and the cost is usually added to the next term's fee bill.
What do boarders do at the weekend?
There are no lessons at the weekend. The College has extensive sporting facilities, many of which are open to boarders at the weekend, and many boys participate in College teams and play matches against other schools on Saturdays. Music practice rooms can be available on request. House trips and activities are often laid on at the weekend, but it is also important to allow boys some time to relax, recharge their batteries, socialise or study. All meals are provided in the College dining hall throughout the weekend.
What happens if my child feels ill at school?
We have a fully staffed Medical Centre where the boys report to if they are feeling unwell. If they are ill during the night the Housemasters have training in the provision of basic medicines, and there is also an on call nurse available 24 hours a day.
When do the boys do their homework?
There is supervised prep time each day during the week (75 minutes for the younger boys, 120 minutes for the Upper School students). Boys use classrooms/computer suites and a member of the teaching staff is always on duty, to help students if necessary, and to ensure a studious atmosphere. In their final year, boys are allowed to study in the boarding house during prep time, either in their study bedrooms, or in the house IT suites.
Is there an induction programme for new boys?
Induction is an ongoing process, and continues throughout the year of joining Dulwich College. However, a full programme is laid on for new boys over the first few weeks of the Michaelmas term. During this period they will participate in a team building morning, tour the College and the local area and meet all those staff likely to play a part in their lives over the coming months and years.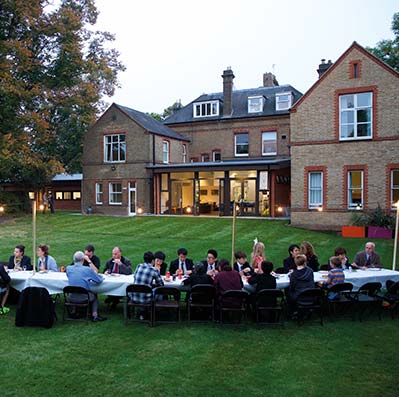 Boarders' FAQs
There are many questions parents want to ask when considering boarding for their sons. But what do boys want to know before they choose a boarding school?
We asked a group of nine Dulwich boarders – junior and senior boys from all four houses – the questions they had before coming to Dulwich. Here are their top 12 questions and answers:
What are the boys like at Dulwich?
Open minded, energetic, welcoming, humorous, intelligent.
What are the rule around electronic devices?
Phones, tablets and laptops are all fine and we are expected to act responsibly. You obviously can't stay up all night using them otherwise the Housemasters will have something to say...
Are we allowed off campus on our own?
Yes. During the week junior boarders can go out locally and some can visit London at the weekends with permission of their Housemaster. Senior boarders can sign themselves out when they go out locally during the week but if they want to go up to London they need their Housemaster's permission beforehand. Curfews are 9pm for junior boarders and 11/11.30pm for senior boarders.
When is bedtime?
Junior boys are encouraged to be in bed between 9.15pm and 10pm (depending on which year group they are in) while seniors' bedtimes are 10.45pm during the week and around 11pm at the weekends.
What do we need to do before we arrive?
It's worth labelling your clothes and sports kit. Bring your own towels too. You can bring your bed linen if you prefer, though that is supplied. There's a school shop on campus so you can buy your uniform when you get here, although if you're a senior you can wear your own suit so you will probably want to purchase that beforehand.
What nationalities are there in the boarding houses?
There are around 20 nationalities and currently these include American, British, Chinese, Malaysian, Indian, Thai, Polish, Singaporean, Russian, Ghanaian, Turkish, Sierra Leonean, Japanese, Korean, Indonesian, Canadian, Taiwanese, Australian, French and Sri Lankan.
What musical and sporting opportunities are there after school and at the week-ends?
All the boarding houses have a piano and you can take instrumental lessons either during the school day or afterwards. You can set up your own band and rehearse in the Pod – a sound-proofed room by the Music School which has amps and a drum kit – or in the boarding houses. There's an Orchard House band that plays at boarding and school events.
Boarders have automatic membership of the Sports Centre so you can do any sport you like or just go to the gym and do weights and machines if you prefer. Sometimes we go before school if we've got other after-school commitments. There are sporting fixtures every Saturday plus house competitions such as tennis, football, rugby and badminton.
What are the rooms like?
The junior boarders share – anywhere between two to five boys depending on the size of the room and their age – while senior boarders in Ivyholme and Blew House have their own en-suite study rooms. They're comfortable and you can put up posters and pictures to make it more like home.
What's the food like?
Pretty good and there's lots of it – not just at mealtimes but between meals too if you're hungry. There are vegetarian and vegan options and we're encouraged to talk to the Catering department about what we like to eat and they'll devise menus for us. We're allowed sweets and takeaways once a week. No nuts are allowed in the boarding houses.
What's the Dulwich area like?
There's a cinema in East Dulwich as well as shops and cafés. Dulwich Village is within walking distance, with a park, café and places to eat. It's easy to get around by bike so bring one if you'd like to.
What happens at weekends?
It's much more free flow at the weekends. We have breakfast in our houses – fresh fruit, bacon sandwiches, pastries and pain au chocolate – and then we might have a trip organised, such as paint-balling, going to see a football match or a trip to the beach. Usually though we head up to Central London as it's so easy to get there plus there's always loads to do, even if it's just wandering along the South Bank when it's a nice day.
Are there special boarders' events?
Each year we hold an International Day which showcases food and culture from around the world to the wider Dulwich community that includes pupils, teachers and parents. Every Christmas there is an amazing dinner in the Great Hall (just think Hogwarts), and in the summer term we have fantastic barbecues in the gardens.
Contact Us
Further information on all aspects of College life can be found on our website: dulwich.org.uk. Guidance on visiting the College, the registration process, fees and the curriculum is contained in the Senior School Information for Applicants.
For enquiries regarding admission, including arranging a visit, please contact:
Entry into Year 7 and Year 9 (ages 11 and 13)
Mrs Sarah Betts, Registrar
Telephone: +44 (0)20 8299 9263
Email: the.registrar@dulwich.org.uk